Tobermory distillery has released two limited edition single malt Scotch whiskies, part of a competition offering the chance to win a bottle of its 42-year-old expression.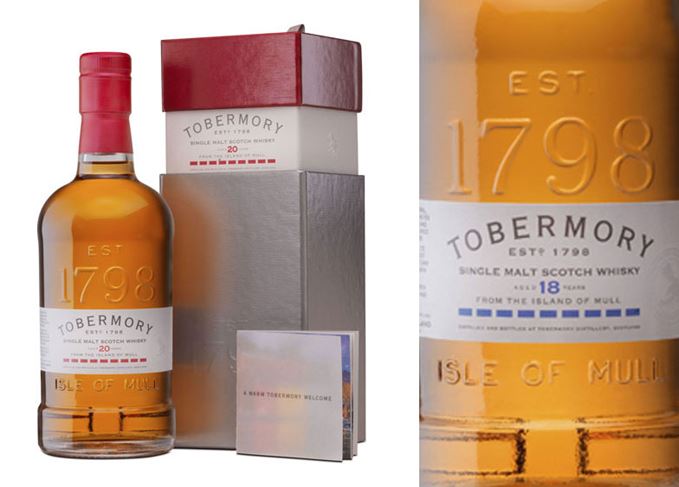 Tobermory 18-year-old Bourbon Cask and Tobermory 20-year-old Sherry Cask are the first of six releases from Distell-owned Tobermory distillery, and will be exclusively available in Germany.
The 18-year-old costs approximately €120 (£100) while the 21-year-old is priced at around €140 (£120) per bottle. Both have an abv of 46.3%.
Each bottle comes with a collectors' leaflet with tear-off tabs that can be entered into a draw for the chance to win a bottle of Tobermory 42-year-old, which launched in June.
The 42-year-old is non-chill-filtered and bottled at 48.1% abv. Only 650 bottles were created, priced at approximately £2,500 each.
'The Tobermory 18-year-old Bourbon Cask and 20-year-old Sherry Cask epitomise the flavour, aroma and character which make Tobermory such a unique Hebridean whisky,' said Alison Gibb, global marketing manager for Distell's malts portfolio.
'As one of the oldest commercial distilleries still in operation, the latest editions offer whisky fans, collectors and connoisseurs alike the chance to experience the taste of our small batch releases.'
The news comes shortly after Distell's appointment of Andy Watts as global head of whisky intrinsic for the Centre of Excellence, the firm's recently created arm that focuses on process, quality and product style.