Advertising is a crucial medium through which to engage consumers and build sales for Scotch whisky. But what's the best way to go about this? Focus on flavour and production – or take a more lateral, lifestyle-oriented approach? Ian Wisniewski investigates.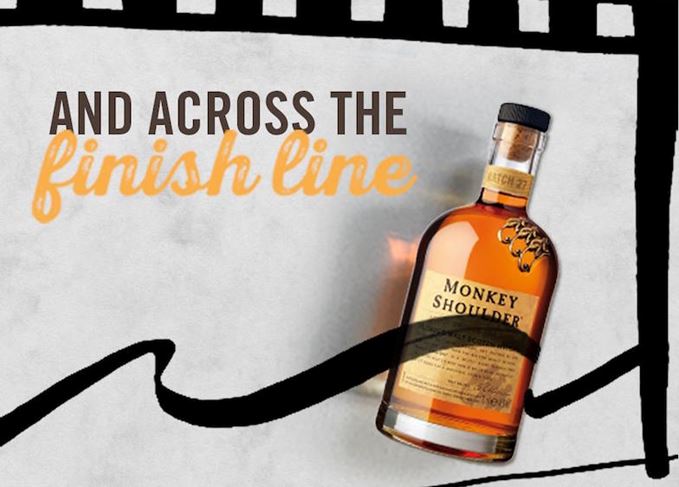 You don't have to be a marketing executive to have an opinion on the subject of advertising. As consumers we're on the receiving end of numerous ad campaigns, which qualifies us to deliver a valid verdict. If an ad engages us and instills the desire to acquire, it's successful. If it doesn't, then it isn't.
It's as simple and subjective as that. But of course it's really not simple at all, and the stakes are high.
The enormous interest in Scotch whisky means that every ad has (potentially) a vast audience. But this is hardly a homogenous group with matching preferences. Some may be at an initial point of interest, some will have reached a more advanced stage.
Others will be en route, and it's also possible that at various stages of their journey they'll respond differently to the same message. Then again, they may also respond in the same way to very different messages.
So what is the best approach?
Personally, I'd always be inspired by an ad that promotes the flavour of the whisky, accompanied by some production credentials, such as a particular cask provenance. Then I could luxuriate in the details, and think: 'Wow, must buy it!'
But I'm also drawn to ads with emotional and lifestyle appeal, without any technicalities. A dramatic landscape, ideally coastal, that's home to a lone distillery can have a deeply romantic allure.
Similarly, an image of someone enjoying a particular lifestyle, which is celebrated with a glass of Scotch whisky, makes me think: 'That could be me. It should be me. And, if I buy that brand, it will be me!'
And those are, essentially, the two options. Every brand owner has to decide whether to run an ad based on 'lifestyle', or a more technical message based on the flavour, and the production process behind it.
Which should it be ? Let's hear about each option.

LIFESTYLE MESSAGE
Mark Collins, head of whisky, William Grant & Sons UK
'Implementing compelling, lifestyle-based communications is vital if Scotch whisky is to broaden its appeal to consumers beyond its current catchment. In many markets, Scotch has had an image problem, which has resulted in scores of potential drinkers bypassing the category and choosing alternatives due to their contemporary appeal.
'Years of focus on communicating production has had the effect of building a wall in the mind for many, who would otherwise be open to the spirit's charms. With a sense that the category is too complex and too bound by rules of engagement, these consumers are left with an impression that Scotch is not a drink for them.
'Don't get me wrong: great-tasting liquid, a result of quality production, is of the highest importance, but we need to dial up Scotch's relevance within people's lives if we are to truly appeal to a new generation of drinkers.
'Mad Men, a cultural phenomenon of our time, has in many ways been a beacon for the whisky category by connecting it with consumers beyond its current catchment. Let's face it: Mad Men made drinking whisky for many cool through its depiction of glamorous 1960s lifestyles.
'Equally importantly, it also communicated whisky's broad occasion relevance through its representation of straight up, with ice and cocktail serves.
'Many in the Scotch industry are embracing lifestyle communication as a means to connect with new consumers. Monkey Shoulder is doing just this through its irreverent "Scotch without the stuffy tradition" approach.
'Unconventional events combine with a "drink it how you like it, when you like it" attitude to reach out to a non-Scotch audience.
'Don't be fooled: it's still serious about what's in the bottle, but embracing lifestyle communications has helped Monkey Shoulder to double in size over the last five years and connect Scotch to a new drinker.'

FLAVOUR/TECHNICAL MESSAGE
Ian Chapman, marketing director, Gordon & MacPhail
'The development of our advertising plans depends on a number of factors, including our target audience, the campaign objectives and our overall strategy. Some countries only permit product attributes to be promoted through advertising, so this has to be factored into plans.
'Our current campaign, The Wood Makes the Whisky, involves communicating Gordon & MacPhail's philosophy for matching spirit to wood; themes we think our target audience will be inspired to find out more about.
'Our marketing communications illustrate the more technical side to the whisky maturation process and how wood makes the whisky. Our activities discuss different aspects of this process, right from how cask selection is fundamental in transforming new make spirit into Scotch whisky, through to why timing is so important.
'Gordon & MacPhail has supported the campaign through a variety of marketing channels worldwide. We have used flavours and product attributes as the lead messaging across all our marketing channels, which have included advertising, social media, sampling, PR, exhibitions, POS activities and the development of an ongoing engaging content plan.
'This integrated approach has ensured that the Gordon & MacPhail brand message is consistent across a diverse community, both in terms of geography and consumer profiles.
'Using the flavours- and production-led advertising approach has given us an opportunity to demonstrate our knowledge and experience, as well as providing a rare insight into our philosophy. It has engaged our consumers on a technical level and provides them with an additional dimension to their whisky-drinking experience.
'The Wood Makes the Whisky campaign was launched worldwide in the summer [of 2015], and will form the main thrust of our communications plans for the near future. Early feedback from the international whisky community has been very positive and we look forward to the further activation of the campaign in the coming months.'
IN CONCLUSION…
So where does that leave us? The right approach is, of course, whichever resonates with a particular audience, and achieves the objective: to promote belief in a particular Scotch whisky, and to increase sales.
However, there have never been so many malts and blends competing for our attention, which means it's more challenging than ever for an advert to be noticed, let alone to register with us.
Moreover, even if we engage with an ad, we can't expect it to cater for all our preferences. If it creates a rapport, then that's already a valid achievement.
Our relationship with a brand can subsequently deepen through other, complementary means: by visiting the website or the distillery, for example, in order to discover more about heritage, production, and everything else that matters to us.