Cú Dhub Profile
Speyside Single Malt Scotch Whisky
The name Cú Dhub refers to the legend of the Wife of Laggan who could transform herself into the Witch of Laggan to roam the Forest of Gaick near Kingussie and kill unsuspecting victims. She met her demise when she was set upon by two black dogs who sacrificed themselves to save their master's life.
Cú Dhub (supposedly meaning 'black dog' in Gaelic), a NAS single malt from Speyside distillery with a distinctly black colour, was inspired by the legendary Loch Dhu bottling from Mannochmore distillery in the mid-1990s. Unlike its muse, which drew its dark colour from a 10-year maturation in deeply-charred oak casks, Cú Dhub's hue is drawn from an excessive use of spirit caramel, offering softer notes of vanilla, liquorice and tobacco.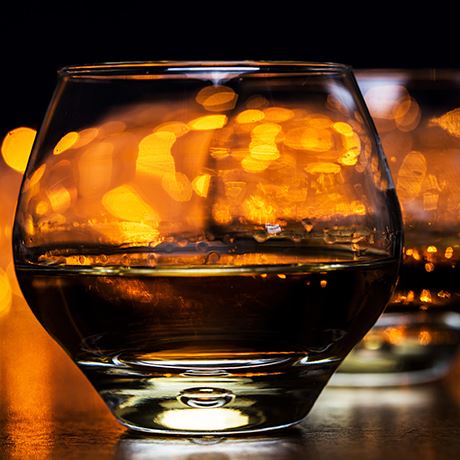 Cú Dhub History
Cú Dhub was created by Speyside distillers in 2008 exclusively for Danish spirits distributor Mac Y. While the brand continues to enjoy a strong Scandinavian following, Speyside Distillers followed up Cú Dhub with its own dark malt, Beinn Dubh, in 2013.
Owner