Auchroisk distillery
Speyside Single Malt Scotch Whisky
Here the heavy character is produced by rapid mashing, quick fermentation and, in the wash stills, a rapid boiling regime which almost cooks the solids and allows controlled carryover of some solids. This almost singed character [shared with Blair Athol] is most obvious at new make but recedes with maturation, being replaced by a balanced honeyed cereal sweetness.
Region

Speyside

Production type

Single malt

Distillery Status

Working

Brands produced here

The Singleton
Auchroisk History
The building of Auchroisk in 1972 was meant to herald the start of a new era for blended Scotch. Certainly architecturally (like its contemporary, Allt-a-Bhainne) it stands out – a white, harled, modernist structure in the moorland. It was commissioned by IDV, at that time the parent firm of J&B which had decided that sales of the blend justified another distillery being built to join its Speyside portfolio of Glen Spey, Knockando and Strathmill.
Auchroisk was first bottled as single malt in 1986 and was the first to carry the prefix 'Singleton', a name now attached to single malts from Glen Ord, Glendullan and Dufftown. Although highly regarded by writers and judges in its time, it never quite made the leap from cult to major brand. Interestingly, the maturation process involved decanting 10-year-old ex-Bourbon matured whisky into ex-Sherry casks for a further two years of secondary maturation, making it the first example of finishing, but IDV never thought of talking up the process, leaving Balvenie and Glenmorangie to be regarded as the pioneers of the technique. The brand was dropped in 2001 and has subsequently quietly slipped back into the shadows.
Although somewhat remote, the large tracts of land surrounding the distillery make this the ideal site for one of Diageo's main northern warehousing complexes.
Timeline
1972

Auchroisk is built to produce malt whisky for the Justerini & Brooks blends (J&B)

1974

Production officially begins at the distillery

1986

Auchroisk first bottled as a single malt under the Singleton brand

1997

The distillery becomes a part of Diageo following the merger of Grand Metropolitan and Guinness

2001

Auchroisk is released as a Flora and Fauna bottling, and then under the Rare Malts collection in 2003
Owners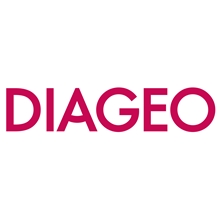 Current owner
Previous owner
Contact
Address

Auchroisk Distillery




Mulben




Moray




AB55 6XS




United Kingdom

Phone

+44 1542 860333

Visitor Opening Hours

Not open to the public
Missing Information?
We strive to provide the most up-to-date and accurate information possible, but if you think we have missed something or you have an image you'd like to share, then please let us know.
Get in touch