Hazelwood Profile
Scotch Whisky
While Hazelwood started out as a William Grant & Sons blended Scotch, it is best known as the label Kininvie distillery's single malt was first bottled under.
Between 2001-2012 four limited edition bottlings were released under the brand to mark the significant birthdays of Janet Sheed Roberts, granddaughter of Glenfiddich founder William Grant. Two were blends containing old and rare whiskies from the family's portfolio, while two were the first single malt whiskies to be released from Kininvie distillery.
The Hazelwood brand was later resurrected for a permanent trio of blended Scotch whiskies created by William Grant & Sons master blender Brian Kinsman.
Available in 18-, 21-, and 25-year-old expressions, the House of Hazelwood range contains varying blends of Kinivie single malt, Girvan grain whisky and liquid from the family's private collection. Each is bottled at 40% abv in 50cl Art Deco-inspired bottles, taking design cures from Paris, Mumbai and Shanghai respectively.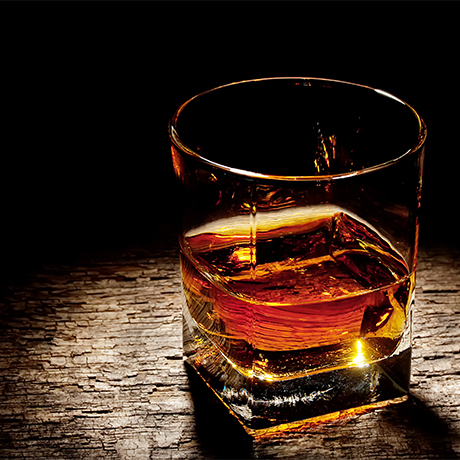 Production type

Blended Scotch
Single malt
Hazelwood History
Hazelwood's earliest bottling, the 20-year-old Centennial Reserve, was a blended Scotch drawn from 100 casks and released to celebrate the 100th birthday of Janet Sheed Roberts in 2001. The expression was distributed to company employees only, and has since become a rare auction item.
Five years later Hazelwood 105 was launched as a 15-year-old Kininvie single malt to mark Roberts' 105th birthday. Although under a different brand name, Hazelwood 105 became the first official bottling of Kininvie. The expression was again available only to William Grant & Sons employees, which mightily upset some single malt enthusiasts. So in 2008 the group released a run of Hazelwood 17-year-old Reserve – a Kininvie single malt – in duty free as part of Roberts' 107th birthday celebrations.
The final bottling in the series came in 2011 on the occasion of Roberts' 110th birthday. This time Hazelwood Janet Sheed Roberts had reverted to its blended state, and although some 1,600 bottles were produced they made their way only into the hands of company employees.
In April 2012, just months after celebrating her 110th birthday as the oldest woman in Scotland, Janet Sheed Roberts passed away.
Four years after her death, the brand was resurrected once more, this time as a permanent range of three blended Scotch whiskies under the House of Hazelwood brand. With their Art Deco-inspired packaging, the trio is a lasting tribute to Roberts' early years as an art student.
Timeline
1886

William Grant opens Glenfiddich Distillery in Dufftown

1892

Balvenie distillery is built by Grant next door to Glenfiddich

1901

Janet Sheed Roberts is born in Cabrach, Moray

1990

Kininvie distillery is built on the grounds of Balvenie

2001

Hazelwood Centennial Reserve is released to mark Robert's 100th birthday, and distributed to employees only

2006

Hazelwood 105 – a 15-year-old single malt from Kininvie – is introduced to celebrate Roberts' 105th birthday

2008

Hazelwood 17-year-old Reserve – a single malt from Kininvie – is launched for sale in duty free

2011

Blended Scotch Hazelwood Janet Sheed Roberts is released

2012

Janet Sheed Roberts dies at the age of 110, and as Scotland's oldest woman

2016

The House of Hazelwood range is launched in global travel retail before rolling out to select global domestic markets
Owner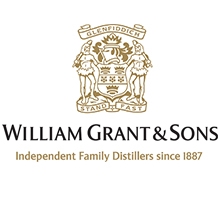 Current owner