Whyte & Mackay Profile
Blended Scotch Whisky
The historic Whyte & Mackay blend is comprised of 41 different malt and grain whiskies from the Highlands and Speyside. The component whiskies are put through Whyte & Mackay's 'triple maturation' process, which sees them aged separately before being married together for a time in ex-Sherry casks prior to bottling.
The brand's owner picked up its first distillery in Dalmore in 1960, and went on to add Fettercairn, Tamnavulin, Jura malt distilleries and the Invergordon grain distillery to its portfolio. Whiskies from each are thought to have played a part in the Whyte & Mackay blend since.
The brand has been bottled in a number of expressions over the years, including an 8-, 12-, 12-year-old Deluxe and 21-year-old released. During the 1980s Whyte & Mackay commissioned a Wade ceramic jug in the shape of a pot still, finished with 22 carat gold and filled with a litre of Whyte & Mackay De Luxe 12 Year Old. Throughout its history however, the original Whyte & Mackay Special has remained the brand's stalwart.
In 1981 a Royal Wedding decanter of Whyte & Mackay De Luxe 12 Year Old was bottled to celebrate the wedding of Lady Diana Spencer and Prince Charles.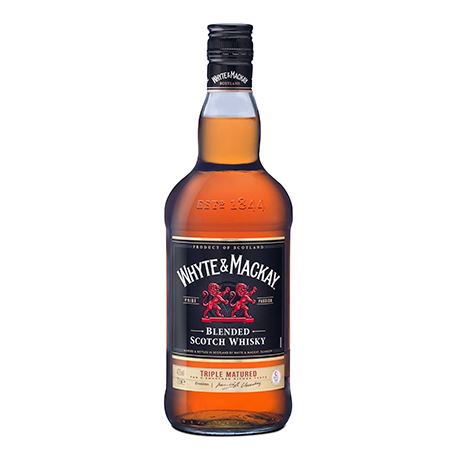 Production type

Blended Scotch
Whyte & Mackay History
Although Whyte & Mackay Distillers was founded in Glasgow in 1882, the company can trace its history back to 1844, when the firm of Allan and Poynter – which James Whyte managed – was founded. Soon after establishing their own company, James Whyte and Charles Mackay quickly launched their own proprietary blend, Whyte & Mackay Special.
Sales were largely export-driven to the US and Commonwealth until 1939, but after the war more effort went into building the brand in the UK. By 1982 Whyte & Mackay was the 7th largest Scotch brand in its home market with a 5% share, and is still the most popular Scotch blend in Glasgow and the West of Scotland.
The company has been a pioneer in marketing and gained a lot of publicity in the past for innovation. It was the first to use a bottle cap that also served as a handy measure, and in 1963 introduced the 40 fl oz bottle to the on-trade, a move which was quickly adopted by the rest of the industry.
Through numerous changes in corporate ownership since 1972, the brand has survived unscathed and has recently been revitalised with revised packaging and presentation under the auspices of Whyte & Mackay Master Blender Richard Paterson, whose name is now synonymous with the brand.
Timeline
1882

James Whyte and Charles Mackay establish their own firm and introduce the Whyte & Mackay Special blend

1960

Whyte & Mackay merges with Mackenzie Bros. of Dalmore

1963

Whyte & Mackay acquires Jarvis Halliday & Co of Aylesbury to expand sales of Whyte & Mackay Special in England and Wales

1982

Whyte & Mackay Special becomes the 7th largest blended Scotch brand sold in the UK

1993

Whyte & Mackay secures its own supply of grain whisky with the acquisition of Invergordon Distillers

2014

Malaysia's Emperador Distilleries acquires Whyte & Mackay Distillers

2015

The Whyte & Mackay bottle receives its first redesign for a decade
Owners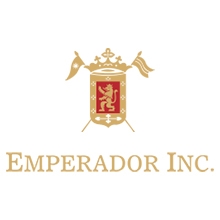 Parent company
Current owner