The Littlemill Distillery Company Profile
In its heyday Littlemill Distillery Company operated the eponymous distillery at Bowling in Dunbartonshire, a site that during its early tenure focused on the rare practice of triple distillation.
Today the company is little more than a dormant holding company for the last remaining stocks of Littlemill whisky, which fell victim to fire in 2004.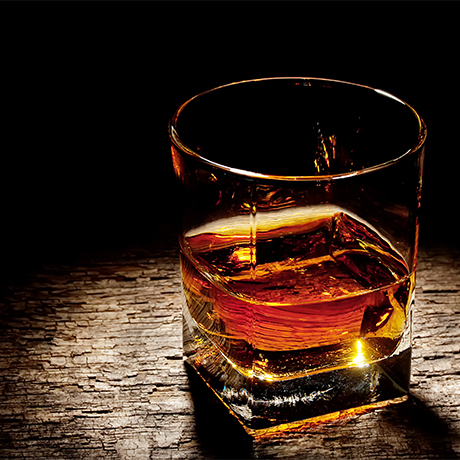 The Littlemill Distillery Company History
While whisky may have been made at the Littlemill site as early as 1772, the distillery received its first license in 1817, when it was operated by Matthew Clark & Co.
A succession of owners followed, and by 1918 it was operated by the Littlemill Distillery Company, which was incorporated in 1935 by licensee Duncan G Thomas, who lived in the excise officer's house on-site.
The company was sold to American group Barton Brands in 1971, which had bought a share in the company a decade previously. Littlemill's new owner experimented with different expressions at Littlemill, including the lightly peated Dunglass and heavily peated Dumbuck.
During a downturn in the whisky market Littlemill was mothballed in 1984, and never reopened. It eventually landed in the lap of Glen Catrine Bonded Warehouse Ltd, which considered running the distillery as a museum, but the site suffered a major fire in 2004.
One would consider the blaze to be the end of Littlemill, but in 2014 the name was revived by Loch Lomond Group, which had acquired Loch Lomond and Glen Scotia distilleries from Glen Catrine.
The Littlemill Distillery Company was reincorporated as a subsidiary of Loch Lomond Group, and currently owns the last remaining stocks of whisky from the Littlemill distillery.
Distilleries & Brands
Associated companies
Contact
Address

The Littlemill Distillery Company Ltd




Loch Lomond Group


Lomond Industrial Estate


Alexandria




G83 0TL




United Kingdom

Phone

+44 1389 752781