James Martin & Company Profile
James Martin & Co was the one-time producer of a popular eponymous range of blended whiskies, particularly successful in overseas markets. The Edinburgh-based whisky merchant was eventually acquired by Macdonald & Muir, the forerunner to the Glenmorangie Company, and continues to reside as a dormant subsidiary.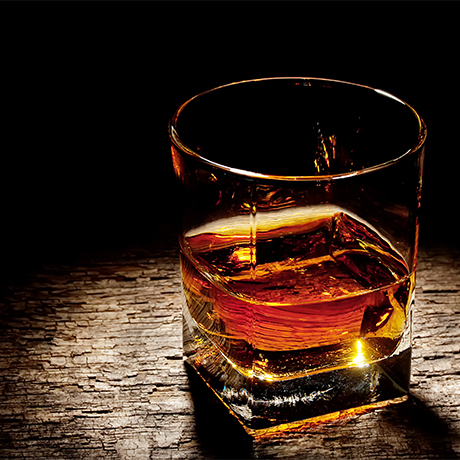 James Martin & Company History
James Martin, known as 'Sparry' to his acquaintances because of his prowess in the boxing ring, set up in business as a whisky merchant in Edinburgh during 1878. He had previously worked as a travelling salesman for Leith whisky merchant John H Bartram.
Martin developed lucrative export markets for his whiskies, and this area of activity gained greater importance when the firm was being run by his partner, Edward Macdonald, whose brother Daniel joined him in the firm after Martin's death in 1899. Indeed, from 1933, Martin's blends were among the top 10 premium brands in the US. The brands in question included James Martin's VVO Gold Bar 8-year-old, James Martin's De Luxe 12-year-old, James Martin's Fine and Rare 20-year-old.
James Martin & Co Ltd was acquired by Glenmorangie brand owner Macdonald & Muir Ltd in 1912, and today, with the French luxury goods firm Louis Vuitton-Moët Hennessy (LVMH) owning Glenmorangie, the company remains a non-trading subsidiary, with a registered address at Glenmorangie's Edinburgh headquarters.
After the purchase of Glenmorangie by LVMH in 2004, the James Martin brand of blended whiskies was discontinued.
Contact
Address

James Martin & Company Limited




The Cube


45 Leith Street


Edinburgh




EH1 3AT




United Kingdom