Seagram Distillers Profile
A wholly owned subsidiary of Canadian drinks giant Seagram, Seagram Distillers PLC was set up to control the group's Scottish businesses – which eventually included Chivas Brothers and Glenlivet Distillers. Owned by the Bronfman family (who made their money selling alcohol to bootleggers during Prohibition), the company raised the profile of Chivas Regal Scotch whisky around the world. After a disastrous foray into the music and entertainment business, the firm was dismantled in 2001, its wine and spirits assets sold to Diageo and Pernod Ricard.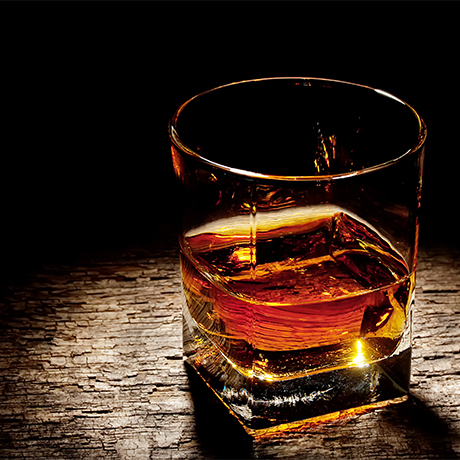 Seagram Distillers History
The Seagram company name was first founded in 1857 in Waterloo, Ontario, as Joseph E. Seagram Co Ltd. More than half a century later in 1928, the firm was acquired by Montreal-based Distillers Corporation Ltd, owned by the Bronfman brothers, who grew the business into an international name. The Distillers Corporation was a joint venture between the Bronfman family and UK-based Distillers Company Ltd (DCL), and controlled the distribution of DCL's Scotch whisky brands in Canada. It also gave DCL an 'arm's length' distance from the bootleggers who would legally purchase whisky stocks in Canada before smuggling them into the US during Prohibition.
After the end of Prohibition in 1933, the Bronfman family bought the DCL shareholding in Distillers Corporation, and began to look at how they could expand their distilling empire.
In 1935, Sam Bronfman, by now the 'senior' brother in the family operation, used business links with Scotch whisky broker Jimmy Barclay to purchase Robert Brown Ltd of Paisley – including its substantial stock of mature whiskies. The following year, Seagram Distillers Co. was incorporated as a company in Scotland. In 1949 Barclay acted as broker again for the £85,070 purchase of Aberdeen-based Chivas Brothers from R.D. Lundie. The following year, Barclay purchased Milton distillery (later renamed Strathisla) at public auction on behalf of Chivas Brothers, for £71,000.
Barclay, who by now was a director of Chivas Brothers, also sold two of his companies to Seagram – William Walker & Co and the Highland Bonding Co, which were again purchased for the whisky stocks they held.
In order to meet rising demands for whisky, Seagram built a new distillery next door to Strathisla – Glen Keith, the first Scotch distillery to use gas rather than coal or peat as a fuel source. That same year saw Seagram begin construction of a new headquarters, bottling and warehouse complex near Paisley, which was complemented by another warehouse and bottling site in Dalmuir, Clydebank, in 1970.
Sam Bronfman died in 1971 and the day-to-day operation of the company passed to his son, Edgar. That same year saw Seagram begin the planning phase for a new distillery in Glenlivet. Braes of Glenlivet (now known as Braeval) opened in 1973 and is one of the highest distilleries in Scotland. Braes of Glenlivet was soon joined in 1975 by the Glenrinnes-based Allt-a-Bhainne distillery.
Expansion continued in 1977 when the company purchased Glenlivet Distillers Ltd – a group formed by the 1970 merger of The Glenlivet, Glen Grant, Longmorn, Caperdonich and BenRiach distilleries, with blender Hill, Thompson & Co. of Edinburgh.
In June 1994, Edgar Bronfman's son, Edgar Jr., took over as CEO. He had a grand vision of Seagram being a diversified business with assets in the film and television industry. The year after his appointment, Edgar Jr. began the process of purchasing a controlling stake in MCA, which owned Universal Pictures and its theme parks. He went on to purchase Polygram and Deutsche Grammophon too.
By 2000 it became clear that Edgar Jr's bid to enter the entertainment industry had not paid off, and Seagram was sold to French entertainment company Vivendi. This resulted in company separation, with Seagram's wine and spirits assets sold on to Diageo and Pernod Ricard. Edgar Jr's uncle described the fall of Seagram as a '...disaster and a family tragedy'.
Associated companies
Lawson & Smith

Taylor & Ferguson