R Thorne and Sons Profile
R Thorne & Sons operated from Greenock, near Glasgow, distilling there and at Aberlour on Speyside, as well as creating and selling its own blended brands under the Thorne's name. Ultimately, the company became part of Hiram Walker & Sons (Scotland) plc.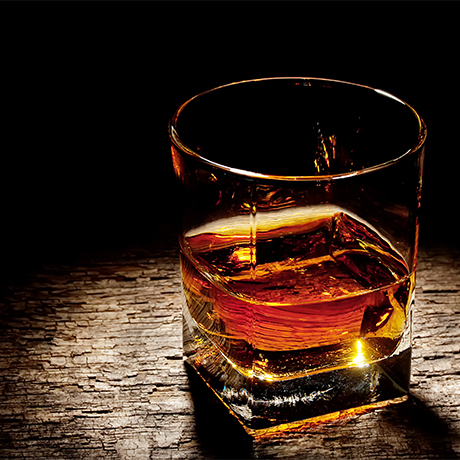 R Thorne and Sons History
The firm of R Thorne & Sons was established in 1831 by Robert Thorne, and was described in Harper's Directory 1914 as 'Whisky Distillers Blenders and Warehouse-keepers.' Addresses in Greenock, where the company had its main premises and registered offices, were listed, along with one in London and another in Dublin.
The company was incorporated in 1892, and in the same year acquired what was then known as the Aberlour-Glenlivet distillery on Speyside. Four years later, Greenock distillery was purchased, and a three-storey Italian Renaissance-style office block was constructed in Greenock, along with a multi-storey warehouse block which still stands today. It was capable of holding 33,000 gallons (150,000 litres) of whisky in vast vats, and boasted an expansive bottling hall.
Greenock distillery closed in 1915, and five years later R Thorne & Sons Ltd entered voluntary liquidation, with Aberlour distillery being sold to WH Holt & Sons. However, the company name continued to be used in relation to blended Scotch by Hiram Walker, and numerous bottles of 10 and 12-year-old Thorne's RTS, some dating from the 1960s and 1970s, are extant.
Exports to the US continued until around 1980. Hiram Walker also bottled miniatures of blended Scotch exclusively for Trans International Airlines, using the name Robt. Thorne & Sons (Whisky Merchants) Ltd, Greenock & Glasgow.
Distilleries & Brands
Thorne's

Blended Scotch Whisky
Associated companies
Lawson & Smith

Taylor & Ferguson