Hill, Thomson & Co Profile
Originally a licenced grocer based in Edinburgh's New Town district, this company began blending and bottling its own label whiskies including the bestselling Queen Anne and Something Special blends. It became a part of Pernod Ricard when Seagram sold off its wine and spirits operation in 2001.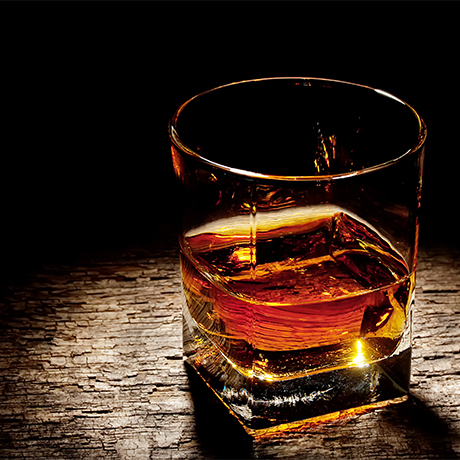 Hill, Thomson & Co History
In 1793 William Hill opened a licenced grocer's shop in Rose Street Lane in Edinburgh's New Town. By 1799 the business had become so successful that he was able to move to new, grander premises on Frederick Street, where the company remained for over 200 years.
In 1815 his eldest son, William Jnr., joined the company and on the death of his father in 1818, was joined by his brother Robert. Together they changed the name of the company to William and Robert Hill.
After both brothers had died the company changed hands to a third brother, George, who renamed the company after himself: George Hill and Co. The following year, in 1838, the company was awarded a Royal Warrant from the newly crowned Queen Victoria.
As the company expanded a new partner, William Thompson, was appointed in 1857 and the merchant changed its name once again to Hill, Thompson & Co. Ltd. It was around this time that the company began to focus on blending and bottling its own whiskies.
In 1877 Hill, Thompson & Co. offered the role of export salesman to William Shaw. In 1902 he established the Queen Anne blend, which soon became the company's flagship whisky. In recognition of William Shaw's efforts, he was appointed chairman of the company.
In 1919, on their return from the war, William Shaw's sons, William and James, became partners in the company. They continued to drive growth and in 1970 the next generation of the family (a few years after opening a new blending and bottling plant in Midlothian), arranged a merger with The Glenlivet and Glen Grant Distilleries Ltd., and Longmorn Distillers Ltd. to form The Glenlivet Distillers Ltd.
This gave Hill, Thompson & Co. first dibs on the malt whisky stocks of the BenRiach, Caperdonich, Glen Grant, Longmorn and The Glenlivet distilleries to use in its blends.
In 1977, The Glenlivet Distillers was bought by Canada's Seagram which already owned Chivas Brothers and a number of malt whisky distilleries. Through a series of acquisitions and disposals, Hill, Thompson & Co. became owned by French multinational Pernod Ricard.
Distilleries & Brands
Something Special

Blended Scotch Whisky

St Leger

Blended Scotch Whisky
Associated companies
Lawson & Smith

Moray Bonding Company

Taylor & Ferguson
Contact
Address

Hill, Thomson & Co




111-113 Renfrew Road




Paisley




PA3 4DY




United Kingdom