Allied Breweries Profile
Consolidation of the brewing industry in the 1960s and '70s created a number of 'super-brewer' companies, among them Allied Breweries. This company was formed in 1961 by the merger of Burton-upon-Trent's Ind Coope, Birmingham's Ansells and Leeds' Tetley-Walker breweries.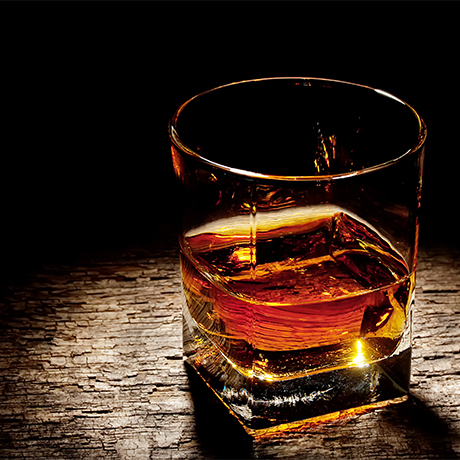 Allied Breweries History
Allied Breweries was formed in 1961 by the merger of three major brewing companies: Ind Coope, Ansells and Tetley-Walker. Creating this large company resulted in a large estate of brewery-owned and tied pubs, as well as a couple of wine and spirit merchants – Grants of St. James and the Victoria Wine Company. In order to supply these outlets with whisky, Allied Breweries, in common with other brewing giants, began to purchase whisky companies and distilleries.
The first Scotch whisky company to be purchased by Allied Breweries in 1969 was a blender that didn't own a distillery. Stewart & Sons of Dundee Ltd., founded in 1831, was a successful business with a number of well-known brands including the Stewart's Cream of the Barley blend. This was followed in 1976 by the acquisition of William Teacher & Sons Ltd., which was at the time the largest independent Scotch whisky company still controlled by descendants of the founder.
In 1978 the company merged with the catering company of J. Lyons & Co. to eventually form Allied Lyons PLC.
Associated companies