John Barr Profile
Blended Scotch Whisky
The John Barr blend was created for the UK market in the 1970s to imitate the recently withdrawn Johnnie Walker Red Label [see below]. So desperate was its owner, DCL, to recover the lost sales from one of its best-selling brands that the original John Barr bottle even mimicked the square-shape made so famous by its predecessor. Unfortunately, it was not a popular dram and was not highly regarded.
Despite a change of ownership, John Barr continues to reflect the brand's early imitation of Johnnie Walker. Expressions now available include John Barr Finest (red label) – a standard blend – and John Barr Reserve (black label), a smoky blend that contains 40 constituent whiskies including Speyside and Highland malts up to 15 years old.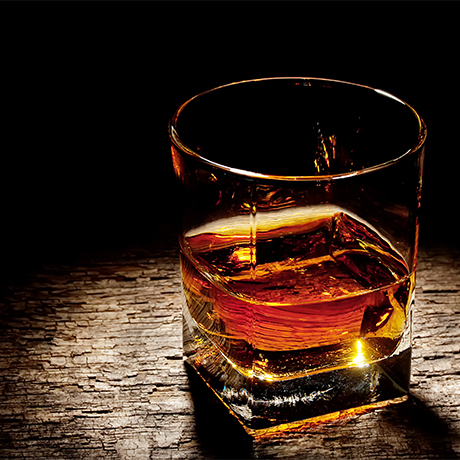 Production type

Blended Scotch
John Barr History
By the 1970s the DCL was not happy. It had been ordered by the European Commission to address issues concerning dual pricing of goods, a system used to generate higher margins in export markets, which its agents used to fund promotional activity. To protect its overseas agents, the DCL withdrew several of its blends from the UK market, including Johnnie Walker Red Label and Haig Dimple.
To compensate for its significant decline in market share as a result of the withdrawal, the DCL introduced a flurry of new blends, of which John Barr was one.
It was introduced in 1978 to occupy the position previously held by Johnnie Walker Red Label. The brand was put together by the same Johnnie Walker team but licensed to George Cowie & Sons Ltd, which is associated most closely with Speyside's Mortlach distillery. Sales never came close to the levels of Red Label and the brand was considered more of a curiosity than a serious player in the market. In the early '80s it was popular in the Midlands and north-west England, but never featured among the top players nationally.
When Guinness took over the DCL in 1986, competition law meant the group was forced to divest some brands, one of which was John Barr. Invergordon Distillers picked it up, along with Claymore and Usher's, and when Invergordon was taken over by Whyte & Mackay in 1993, its master blender, Richard Paterson, became the man behind its make-up, improving it significantly.
The John Barr range was relaunched in early 2017 with new contemporary packaging embossed with the words 'Since 1881', in reference to Whyte & Mackay's heritage.
Timeline
1978

The John Barr brand is created by the DCL and licensed to George Cowie & Sons Ltd

1986

Invergordon Distillers acquires John Barr from the DCL following its takeover by Guinness

1993

Invergordon Distillers is bought by Whyte & Mackay, which acquires the John Barr brand

2017

The brand is given a sleek and modern design makeover
Owners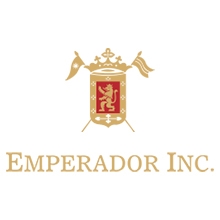 Parent company
Current owner
Previous owner