Tucked away between the Firths of Forth and Tay, the 'Kingdom of Fife' is largely unheralded from a whisky point of view. But a glance into the past – and, indeed, the future – puts that myth to bed. Stephen Marshall starts his tour in Fife's northern environs.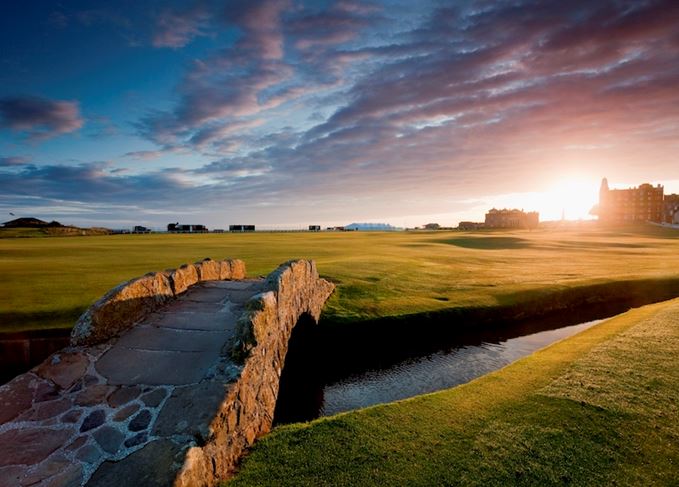 It's summer in the East Neuk of Fife and we're about to head out for an evening wander, and hopefully a small drink. This neck of the woods has a truly coastal culture, nestled between the Firth of Tay and the Firth of Forth, facing out to the North Sea.
On one side the Bell Rock lighthouse, the oldest offshore lighthouse, built by the grandfather of Robert Louis Stevenson; on the other, the May Rock lighthouse, the oldest inhabited lighthouse in the world.
This is a place where the sight of a fisherman in a gansey is still commonplace. The haar rolls in and can cover the area for days, even although, surprisingly, it has the lowest rainfall in Scotland.
Fife is largely unsung from a whisky perspective, because folk often think of whisky as being all about hills and glens and distilleries, separate from the normal ebb and flow of Scottish life. But it isn't. Whisky is here, entwined with food, music and art, as much as in any other part of Scotland, and folk are starting to wake up to that now.
The scale of historical booze activity in Fife is illustrated by the fact that the duties paid by Thomas Seaton on beer, ale and aqua vitae for 1656-57 were larger than any other county in Scotland.
Today Fife whisky is in a welcome period of renaissance. Not only is there the behemoth Cameronbridge distillery at Leven, powering the modern blended whisky industry, but there are also dozens of new distilleries, breweries and bottlers appearing on what feels like a monthly basis.
We're going to take a bit of a road trip around. We can't go by train because the railways have mostly been dismantled, the buses are infrequent and my very expensive bike has a permanently flat tyre. So car it is…

Place of pilgrimage: Lindores Abbey Distillery is due to start production in 2017

We kick off at Lindores Abbey in North Fife. All whisky folk should pay a visit to Lindores Abbey. Michael Jackson described it as a place of 'pilgrimage' for whisky lovers and, as early as the 1950s, Bonthrones of Newton, a famous brewer and maltster that had been going at that point for over 300 years, was talking about Friar John Cor and Lindores Abbey as the home of whisky.
Amazing stuff, but when you get there you meet Drew and Helen McKenzie Smith, two of whisky's nicest folk, bringing distilling back to this historically vital site, with loads of ideas inspired by the monks, who tamed and cultivated the area around the Abbey back in the 12th century.
Where else in Scotland would someone be planting hundreds of fruit trees, reinstating the orchards as they would have been? Folk in Scotland don't even eat fruit, do they?
One of the other things they do is a regular 'Bear Burning' ceremony, which might sound a tad cruel, but refers to the annual burning of the giant outline of the Lindores Bear marked out on the hillside that overlooks the Abbey and distillery.
The McKenzie Smiths are taking their jobs as custodians of Lindores Abbey so seriously, they're starting a preservation society where members' subscriptions will help support the ongoing preservation of the Abbey.

Proper graft: Daftmill is yet to release a drop of whisky to a curious public

Daftmill is another of Fife's great secrets. The distillery, which has been operating for the same amount of time as Kilchoman on Islay and producing spirit every year, is run by the one-man powerhouse that is Francis Cuthbert. He is yet to release a drop of whisky to the curious public.
Don't even try dropping by without an appointment. Francis is a busy man. But I would urge you to make that appointment, because it's well worth the visit, if only to inspire you to do something equally interesting with your own life.
This is proper graft, grist to the mill-type stuff. I first tasted his new make about 10 years ago and it was good. It's now a great whisky.
Heading back along the coast to St Andrews, we come across Guardbridge, the home of Eden Mill. It's a brutal big mill, but in one small corner of it, you'll find the closest thing Scotland has to a cool distillery/brewery set-up.
It's tiny, but expanding at a rate of knots. The main space has a warehouse feel, with beautiful stained-glass windows from local artist Keny Drew, which makes this feel quite different to the traditional, pastoral image of whisky distilling, and I like it.
On this visit, I'll plump for the little bottles of pre-mixed gin cocktails. They hit the spot.

Expanding fast: Eden Mill has a young team, and a warm welcome for visitors

Hopefully the whisky will turn out to be a decent enough dram. It's a young team, which makes me think that it will; that they won't be stuck in the way of just making things the way they've always been done.
One thing that really strikes me is how friendly they all are. All the way around, the big guy with the red beard tells me how much he loves working here, and he really means it. Every single person we walk past, from brewer to packer, stops and talks to us and makes us feel genuinely welcome. If any aspiring distillers want to see how to build a strong team, then they should pay this place a visit.
St Andrews is nearby, and it's beautiful. But we don't have much time to stop here, apart from to run on the beach and recreate the opening scene from Chariots of Fire, of course. And it's always worth visiting Luvians bottle shop – which will remind you of the days when Oddbins was a fun environment to be in.
There is one other thing that folk associate with St Andrews, mind. If you're into golf, apparently there's a golf course. But we struggled to find it, or any mention of golf or, indeed, any folk dressed in special golf outfits. Let me know if you ever visit and do better than I did finding this mythical place.