The humble Fizz has been grossly overlooked by cocktail connoisseurs for years. But as Naren Young illustrates, there is depth and complexity to this whisky-friendly concoction.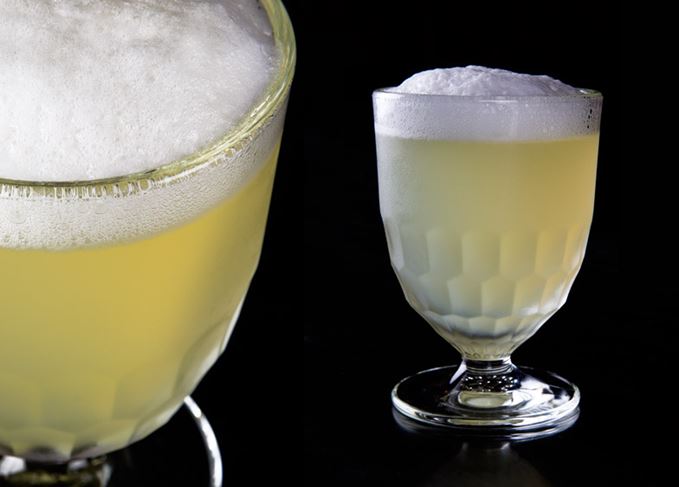 There was a time, many moons ago, when it was a daily ritual for many young men (and it was always men) to sidle up to the bar at their local watering hole and enjoy a drink of the morning. A glass of Sherry, a tot of rum, a dram of whisky or a cocktail. Yes, a cocktail. That drink might have taken a strange moniker like a Corpse Reviver, Between the Sheets, Pick Me Up, Morning Glory Fizz, Eye Opener or Red Snapper. Either way, this was a completely acceptable practice back in those halcyon days. Ah, what a wonderful era that must have been to live in.
Circa 1830, the Fizz, in particular, enjoyed several decades in the sun even though it was a simple, democratic libation that didn't require any pomp or ceremony. It called on a base spirit (most typically this was gin), lemon, sugar and some form of carbonated water. It essentially shares the same DNA as the Collins family of drinks except that the Fizz was shaken in its preparation and served in a short glass (think of a tall slender highball cut in half) with no ice and no other form of garniture. This was a no nonsense drink for people on the move.
The Collins, on the other hand, was a more leisurely affair, prepared as a long drink and built over lashings of ice and finished with an orange or lemon slice, a cherry or whatever took that particular bartender's fancy. This might have been sipped through a straw and was perhaps more contemplative in its enjoyment. In a strange about face, though, I now think the Fizz in its various guises, is the drink that actually deserves our attention again.
The Fizz 'family' includes the Silver Fizz, which has the addition of an egg white; a Golden Fizz includes an egg yolk; a Royal Fizz sees the entire egg being shaken in, while a Diamond Fizz is a more ostentatious variation charged with a little Champagne. The Fizz – like many great cocktails of a bygone era – is making a serious comeback and this Diamond version is about as decadent as drinking in the morning gets.
Much of the appeal of the Fizz (and the Collins) is that they are extremely versatile and can provide an easy canvas for creative bartenders and cocktail enthusiasts tinkering around at home to add their own flourishes. And don't be restricted by only using gin as a base as almost any spirit out there works. I do, however, lean towards whiskey and especially Scotch. When the mercury rises, a well-made Whisky Fizz is a thing of beauty and a welcome respite from the heat.
It also goes to show that Scotch doesn't need to be stereotyped as a cold weather base – far from it. The Morning Glory Fizz is a case in point. It's a drink I've featured on many cocktail menus I've created and it's been a sleeper hit every time. Right now, I'm using Monkey Shoulder, though I've also tried it recently with the Compass Box Great King Street 'Glasgow Blend', with its smokier nuances adding further depth and complexity. I also like a higher proof blend like the Cutty Sark Prohibition. Whatever Scotch you choose will no doubt complement the whisper of absinthe in the drink, which adds a very subtle top note of anise.
The Morning Glory Fizz was first mentioned in 1884 in How to Mix Drinks by some chap called Winter. It was also mentioned the same year in another book called Scientific Barkeeping by author unknown. It could be considered a 'Silver Fizz', and it is this ambrosial texture that is the true beauty of this drink. You will need to use a technique known as the 'dry shake' whereby the ingredients (except the soda) are shaken for a few seconds without ice.
Shaking the egg at room temperature allows it to emulsify more rapidly, while giving it much more of that thick, frothy head that we love. Then add the ice and shake the drink again violently. Strain this into a small fizz glass and add a splash of cold bottled sparkling water. I like to either break a lemon twist over the surface or a spray of absinthe using an atomizer as a final flourish. This is about as good as spring and summer drinking gets.
Morning Glory Fizz

60ml (2oz) Monkey Shoulder
1 barspoon of Pernod absinthe
20ml (0.75oz) lemon juice
20ml (0.75oz) simple syrup
1 egg white
A splash of soda water

Dry shake all ingredients. Then add ice and shake hard. Add just a splash of soda and strain into a Fizz glass. Spray with absinthe.