Today (8 February) marks the second annual International Scotch Day, a global celebration of Scotch whisky organised by spirits giant Diageo, and there are plenty of ways to get involved.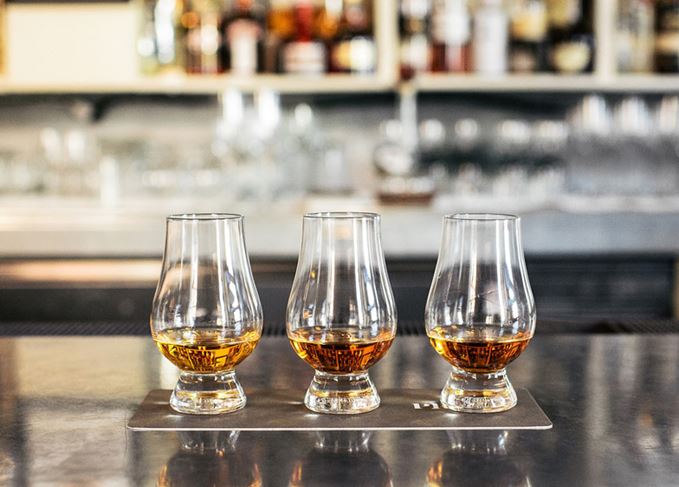 Held during the week of Johnnie Walker founder Alexander Walker's birthday, the day sees Diageo encouraging Scotch fans around the world to take part in celebrating Scotland's national drink.
The company has invited actor James Marsden, of Westworld and X-Men fame, The Bad Batch actress Suki Waterhouse and supermodel Shanina Shaik to front exclusive red carpet events in Johannesburg, Manila, Delhi and Mexico City.
International Scotch Day will also see Diageo's family of Scotch whisky distilleries, including Oban, Lagavulin and Talisker, open to the public free of charge on 8, 10 and 11 February.
The Diageo archive in Menstrie – a liquid library of more than 5,000 bottles usually closed to the public – will also be welcoming visitors for the festivities.
For those around the world unable to attend a red carpet event or visit one of Diageo's distilleries or archive, there are more ways to celebrate International Scotch Day 2018. Whisky novices and connoisseurs alike can join the party with one of the Scotch-themed ideas below.

Star-studded: Shanina Shaik, James Marsden and Suki Waterhouse will be celebrating International Scotch Day

Make a Highball
Do something different with a dram and pour a Highball, the simplest Scotch cocktail of all – Scotch and a mixer over ice in a tall glass. Try experimenting with different whiskies and mixers, but you can't go wrong with a fruity, citrussy Speyside topped with soda and a lemon twist. Refreshing, simple and a perfect post-work long drink, the rival to any G&T.
Cook with whisky
Plenty of recipes can be improved by adding a splash of whisky. Whether creating a whisky sauce to accompany a filet of beef or pairing dishes with single malts, marrying whisky and food is an innately joyful experience. Writer Martine Nouet's chocolate and whisky tart is an essential winter treat.
Host a whisky tasting for friends
Picking four bottles from a collection and sharing drams with friends – there's no better or more pleasant way to banish the blues of a cold winter's night. The only equipment required is a set of glasses suitable for nosing, a few different whiskies, water and a pad and pen for tasting notes.
Try a whisky you've never tried before
Pop into your local whisky specialist or supermarket and pick up a bottle you've never tried before. Whisky fans could try moving out of their comfort zone, perhaps swapping their usual fruity number for something young and peaty.
Read a book
There's no shortage of reading material for (and by) keen whisky buffs. From Iain Banks' exploration of the world of Scotch in Raw Spirit to a history buff's journey through illicit distillation in Scotland's Secret History, pick up a book and dive into an industry rich in literature.
Visit a whisky bar
Scotch fans looking to explore the spirit's diversity should head straight to their nearest whisky bar for a journey to remember on International Scotch Day. It's an opportunity not only to sample drams you may not want to purchase a full bottle of, but also learn a thing or two from usually well-informed bartenders.
Watch a film
If the miserable, cold February weather puts a dampener on the pub idea, why not curl up in front of a classic whisky film? Two years ago, Whisky Galore!, the classic wartime tale of whisky smuggling on a remote Scottish island, was updated for a new generation, starring comedian Eddie Izzard. Available on Google Play, download and watch it to relive cinema's most famous whisky caper.