Oban distillery
Highland Single Malt Scotch Whisky
The stills are small (onion-shaped in Oban's case) and condensing takes place in worm tubs. Yet if you were to spend a week at the distillery you would note that they do not run every day. In fact, Oban produces significantly less than it could. The reason for this is to retain its character. Oban's make is light rather than heavy, and that means a lot of copper contact is needed – tricky in a small still/worm tub site. The solution – as with Royal Lochnagar – is to run the worms hot which extends the amount of copper available, and also to open the doors of the stills after distillation to allow oxygen to rejuvenate the copper.
The result is a clean, intensely fruity spirit which after ageing in refill casks also has a tingling mineral spiciness which some pick up as saltiness.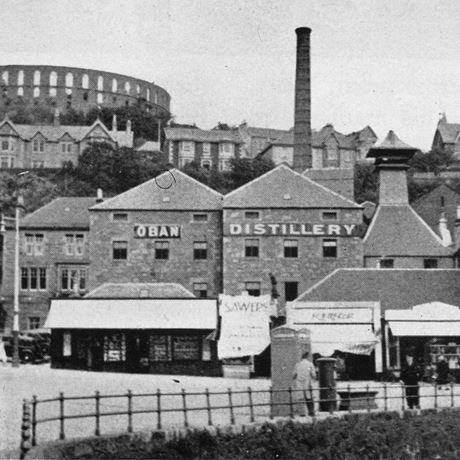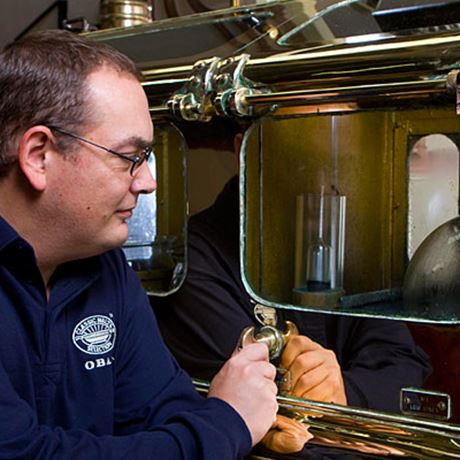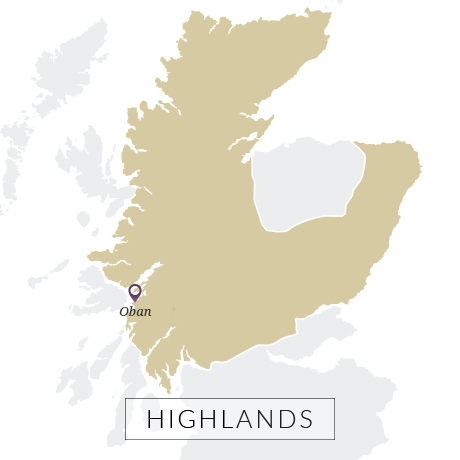 Region

Highland

Production type

Single malt

Distillery Status

Working
Oban History
Oban is unusual in being both a seaside distillery and an urban one. Its story is inextricably tied to the town in whose High Street it is wedged. Indeed, the site is as old as the present town itself.
In the late 18th century, the Duke of Argyll, keen to build business on his lands, offered low rents to anyone who would build a house. The enterprising Stevenson brothers (John and Hugh) bought the island of Belnahua in 1780 to quarry slate for a project which would take advantage of this incentive scheme. They weren't planning to build a house, but a town.
In 1793, they had laid out what is today's Oban, and at its heart they built a brewery. A year later there is a record of distillation taking place, though the first official record only dates from 1799. The Oban distillery would remain in the family's ownership until 1866 when it was sold to local businessman Peter Cumstie who held it until 1883 when he sold it to John Walter Higgin.
Throughout this period, its reputation was growing, but transport was always difficult. Although Oban was by now a thriving port it took time to get the whisky to the main market of Glasgow. It was given a lifeline in 1888 when the railway from Glasgow arrived.
Further success on the market saw Higgin rebuild the distillery – what you see today is his design. He then sold it on in 1898 to another entrepreneur, Alexander Edward [Aultmore, Craigellachie] who retained ownership until 1930, when it was taken by DCL (now Diageo).
A very small site (it only has two stills), by the '60s Oban was at the mercy of an industry which was in expansive mood and, in 1968, DCL announced that it would be closed. The decision however was reversed with the building of the present stillhouse in 1972.
Soon after (in 1979) Oban became an early player in what was the new single malt category with the launch of a 12-year-old expression. In 1989, it was relaunched as a 14-year-old when Oban joined the Classic Malts Selection. It was at this point that it began to build its significant following in the US market.
These days, in excess of 35,000 visitors pass through its doors. Not bad for a sma' still.
Timeline
1793

John and Hugh Stevenson begin brewing in Oban

1794

Records show distillation starts at the plant (official records state this occurred in 1799)

1820

Hugh Stevenson dies and a year later his son, Thomas, assumes control

1829

Thomas Stevenson files for bankruptcy and his eldest, John, buys Oban out of debt

1866

Oban distillery leaves family ownership for the first time when it is sold to Peter Cumstie

1883

The distillery is sold to James Walter Higgin who rebuilds it

1888

The railway from Glasgow is extended into Oban

1898

Alexander Edward purchases Oban distillery under the Oban & Aultmore-Glenlivet Co

1923

The plant is sold to the Oban Distillery Co, a subsidiary of John Dewar & Sons

1925

Oban is sold to DCL, and then onto SMD in 1930

1931

SMD ceased production for six years

1968

After some 30 years back in production, Oban is closed again for four years while it's extended

1979

Oban appears on the market as a 12-year-old single malt

1989

Oban is relaunched as a 14-year-old in the Classic Malts selection; the visitors' centre opens

2002

The oldest Oban released to-date is a 32-year-old in just 6,000 bottles

2013

A limited edition Oban 21 Year Old is released
Owners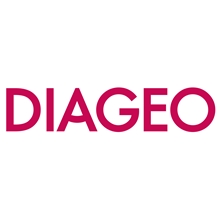 Current owner
Previous owners
Contact
Address

Oban Distillery




Stafford Street




Oban




Argyll




PA34 5NH




United Kingdom

Phone

+44 1631 572004

Visitor Opening Hours

Monday

9.30am (Mar-Nov), noon (Dec), 12.30pm (Jan and Feb) to 4.30pm (Dec-Feb), 5pm (Mar-June, Oct, Nov), 7.30pm (July-Sept)

Tuesday

9.30am (Mar-Nov), noon (Dec), 12.30pm (Jan and Feb) to 4.30pm (Dec-Feb), 5pm (Mar-June, Oct, Nov), 7.30pm (July-Sept)

Wednesday

9.30am (Mar-Nov), noon (Dec), 12.30pm (Jan and Feb) to 4.30pm (Dec-Feb), 5pm (Mar-June, Oct, Nov), 7.30pm (July-Sept)

Thursday

9.30am (Mar-Nov), noon (Dec), 12.30pm (Jan and Feb) to 4.30pm (Dec-Feb), 5pm (Mar-June, Oct, Nov), 7.30pm (July-Sept)

Friday

9.30am (Mar-Nov), noon (Dec), 12.30pm (Jan and Feb) to 4.30pm (Dec-Feb), 5pm (Mar-June, Oct, Nov), 7.30pm (July-Sept)

Saturday

9.30am (Mar-Nov), noon (Dec), 12.30pm (Jan and Feb) to 4.30pm (Dec-Feb), 5pm (Mar-Nov)

Sunday

9.30am (Mar-Nov), noon (Dec), 12.30pm (Jan and Feb) to 4.30pm (Dec-Feb), 5pm (Mar-Nov)