Buying for the whisky lover in your life but looking for something a little bit different? To ease festive stress, Matt Evans has compiled a comprehensive whisky gift guide, so you can hit a holiday home run whatever your budget.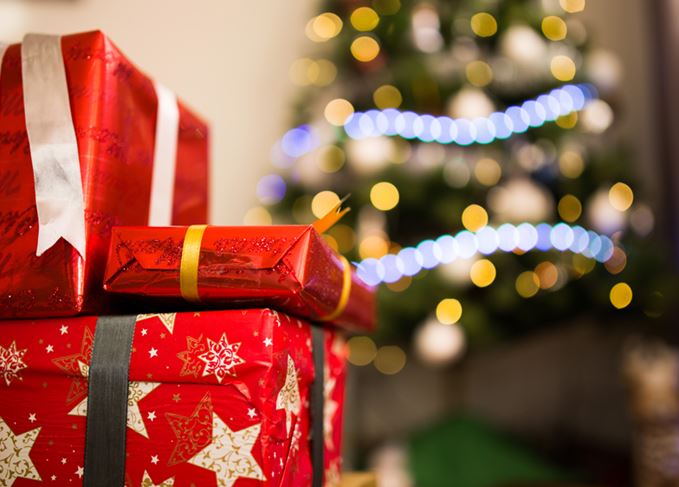 With the holidays just weeks away, it's likely those well-honed panic-buying instincts are just starting to kick in. When it comes to buying for whisky lovers, the obvious choice is to stick a bottle of their favourite tipple under the tree – but which one? If you're not sure whether they'd prefer a sweet Bourbon or smoky Islay malt, there's no need to fret.
If you don't know their tastes, or you're looking for something out of the ordinary, go above and beyond with one (or more) of these alternative whisky gifts suited to every budget. From a stocking filler or a Secret Santa gift, to splashing out on extravagant experiences for your closest friends and loved ones – when it comes to whisky, this is the only Christmas list you'll need.

Your budget is… £5

Rest and be thankful: Because everyone expects socks at Christmas, right?

Leave whisky stones to gather dust on the gift shop shelves – they're only good for a game of Jacks or 'stone balancing' (according to The Whisky Virgin), unless you like cold whisky with none of the benefits of dilution. Ice balls, once the sole preserve of the world's best bars, neatly chills whisky with slow, steady dilution – the spherical shape melts slower than cubes due to the lower surface area.
If your whisky lover prefers ice in their dram – and you'd rather avoid an accident as they haphazardly hack away into a block of ice carving the perfect sphere – opt for a frozen ice ball mould by Home and Garden Co (£2). Simpler, safer and sure to win approval. Get them to fill the mould with filtered water for super-translucent balls.
A basic cocktail shaker is one of the only bits of kit the budding home bartender needs to create some classics, and this tin and glass Boston shaker (£4.99) – a style used by bartenders around the world – is an absolute steal for a fiver. But if mixology experiments after work sound like too much effort for your giftee, the unisex 'If you can read this, please bring me some whiskey' socks are guaranteed to raise a chuckle if they like to put their feet up with a dram.

Your budget is… £10

Crystal craze: A thoughtfully-selected glass could earn you brownie points this Christmas (Photo: John Lewis)


If you're going to go for a whisky glass, selecting the right one is essential, especially when there's so much choice. A copita glass, like this one from Glencairn (£6.95), is a style used by blenders and perfect for the whisky aficionado that loves to note down aromas, as the bulb shape gently directs scents toward the nose.
The less formal Glencairn glass (£6) performs a similar aroma-funnelling function with a stubbier, rotund base, and is often the glass you'll see given out at tastings and distilleries. For a more personal gift, why not get it engraved? Alternatively, for those who like to sit back and relax with a dram, a crystal glass tumbler, like this one from John Lewis (£6), has a weighty, satisfying feel.
On a less serious note, Kilchoman boxer shorts make for a fun gag gift, if slightly over budget (£11.66). Apparently the only underwear available to buy on Islay, they allow the wearer to keep a little piece of the famous whisky island close to their, erm… heart. A slightly more educational knick-knack is Hans Offringa's Year of Good Whisky desk calendar (£8.21), containing tasting notes, recommendations and whisky factoids for every day of 2019.

Your budget is… £20

Matter of taste: Taste Cocktails provides ready-to-mix kits for a range of classic drinks


Is the recipient a coffee lover as well as a whisky fan? Combine the two and opt for coffee aged in an ex-Sherry Laphroaig cask (£16). Matured for 10 weeks, the coffee is described as being imbued with 'peat, liquorice and barley' notes with a 'seaweed, smoke and woody' finish.
If they're more into after-dinner cocktails than coffee, the Old Fashioned Mini Cocktail Kit (£19) from Taste Cocktails contains everything they need to learn how to make the classic. The box set contains a miniature of Buffalo Trace, syrup, bitters and instructions on how to make two different variations of the cocktail. The beauty of the Old Fashioned kit is it's not just a one-and-done gift: you're providing the receiver with the know-how to mix a great drink for the rest of their life.
For proud whisky lovers, why not opt for some jewellery with this neat charm necklace (£15) from Not On The High Street. The charm depicts the molecular structure of whisky in a geometric pattern, a subtle indication the wearer knows their Balvenie from their Balblair.

Your budget is… £50

Blend in: The Chivas Blending Kit contains everything needed to create a bespoke whisky


From making cocktails to making whisky, the Chivas Blending Kit (£30) allows enthusiasts to get a complete blending experience at home. The kit contains four single malt whiskies and one blended grain, each representing a typical flavour characteristic: floral, fruity, citrus, creamy, and smoky. The kit enables users create their own unique blend, and even features a 5cl bottle of Chivas 12 Year Old for inspiration.
Although the kit provides a bottle to house the blend, your lucky giftee will need something a little more robust if they are planning to take it on winter walks. Aspinal of London provides custom stainless steel leather-wrapped hip flasks (£49) with free engraving. Cheaper hip flasks are plentiful, but a good one is designed to last years.
If your giftee has plenty of friends also keen on the great outdoors, consider a Historical Royal Palaces whisky hamper (£40) with space for a full-sized bottle and four tumblers – the perfect recipe for a long picnic at Hampton Court Palace with other whisky fans.

Your budget is… £100

Big event: Your gift could be tickets to an experience, such as a whisky show or festival


If you're not sure which whisky to stump up for at this higher price point, hedge your bets and go for a subscription service. With the option of a three- (£98) or four-month package deal (£131), a mail order from the Whisky Tasting Company contains 'five premium artisan whiskies' in each delivery. A broad spectrum of 3cl bottles are promised, including a few single cask offerings. For less variety but more volume, the W Club (£24.99 per month) will send a pair of 10cl whiskies every month, with each package based on a different theme.
If your recipient is a cocktail fan who has already cut their teeth on 'shaker 101', it might be time to invest in a more luxurious cocktail kit for Christmas. The Calabrese Cocktail Set (£77.55), designed by world-renowned bartender Salvatore Calabrese, comes with an ergonomically-shaped shaker, strainer, bar spoon and Julep spoon, all made from 18/8 Japanese steel.
However, if you feel your giftee needs to get out the house, one alternative is to book some time at a whisky festival or a masterclass. With events running all over the world, there will likely be a big show or intimate tasting to excite them wherever they are. Head to the Scotchwhisky.com events page to find one in their area.

Your budget is… £500

Immersive gifting: Some distilleries such as Bimber offer behind-the-scenes experiences


Now in slightly more extravagant territory, a bigger budget can net you more exclusive experiences. At London's Bimber distillery, guests can spend the day as a distiller in the Bimber still house (£250), learning how to mash, ferment and distil whisky. At the end, they'll receive a bottle to take home. Similar experiences are offered in several Scotch distilleries, such as Glenturret's Stillman Experience (£500) or blow the budget with Springbank's five-day whisky school (£1,400).
If you're after something to actually wrap up, the Nez du Whisky nosing kit (£275) is an educational tool that helps the user recognise 54 common scents in whisky, enabling them to experience their favourite spirit at new levels. If your loved one likes to trot their top-shelf whisky out for guests, for a real show-stopper you can't go wrong with Graham and Green's art deco, iron-crafted Theodore drinks trolley (£375).

Your budget is… £1,000 and upwards

Whisky wanderer: Whisk them away with Macallan on an air-and-sea adventure


Fancy taking a private jet from New York to Miami before transferring to a luxury yacht, all while sipping on expensive whiskies? Macallan is debuting a luxury air-and-seaborne tasting of the brand's Masters series, available to book until March 2019. Want to make somebody's Christmas (and a few years' worth of birthdays) in one go? A couple of tickets for the Macallan Masters Journey (US$46,000) would probably fit the bill.
Home bar accessories are always useful, but the Tectonic Bar (£130,000) from Linley takes the cake. Crafted in walnut and stainless steel and trimmed with gold leaf, the bar's columns rotate and a cigar humidor rises up automatically as the cabinet is opened. It's decadent, eye-catching and perfect if money is no object.
Though what better gift to purchase a whisky fan than their very own cask? Initially paying as little as £1,500 for a cask from a newer distillery (additional costs for storage, tax, disgorging and bottling are likely), you're giving the recipient the option to either bottle the contents or sell the cask on when they please. Cask purchases can be made a range of distilleries, including Arran (from £2,250), Glasgow (from £2,604) and InchDairnie (from £8,500) and Ncn'ean (£3,000) among others.