Scotchwhisky.com may only have been in operation for three months, but what a year it's been. Becky Paskin looks back on the year that was.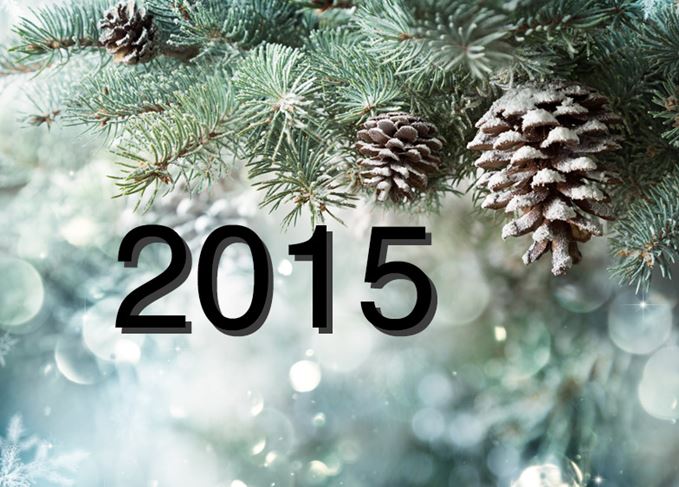 In some ways 2015 has been a year of consolidation for the Scotch whisky industry. Exports are on track to witness the third consecutive year of value decline as volatile trading conditions in 'emerging' markets continue to affect sales. As a result Diageo, the world's biggest producer of Scotch whisky, pledged to continue the suspension of its £1 billion expansion programme until the market stabilises.
That's not to say the multinational drinks group, nor the industry, is opting to play the waiting game.
While the general feeling among the industry is that Scotch whisky is edging toward a peak in its timeline, confidence remains so strong that investment in expansion and new builds have continued in 2015.
This year saw the opening of Chivas Brothers' Dalmunach, an eight-still operation built on the former site of the Imperial distillery; Wemyss finally brought Kingsbarns to life, while smaller plants to open this year include Ballindalloch, Annandale, Eden Mill and Ardnamurchan.
The two single malt front-runners – Glenfiddich and The Glenlivet – have both also revealed plans to expand their operations over the coming months as the race to be the world's best-selling malt heats up.
Diageo may be cooling its heels on the investment front, but its work on innovation continues unabated. This year saw the introduction of Whiskey Union, the group's 'weird' experimental whisky arm designed to breathe life into the category.
Meanwhile, many a producer turned to emulating the flavours of Bourbon in an effort to attract the sweeter palates of Americans – a move we're calling the Bourbonisation of Scotch.
It's been a year of development and investment for Scotch whisky, although some things never change – the NAS debate rages on, 'craft' continues down its path to becoming a meaningless term, and luxury products grow dearer.
As for the most popular developments in 2015, listed below are Scotchwhisky.com's top 10 most read articles of the year, well, of the last three months since we've been in operation at least.

Tributes poured in to mark the passing of a 'legendary figure' in the world of Scotch whisky in December.


Diageo confounded whisky fans with the unveiling of its 'unorthodox' new Whiskey Union range, designed as a launch pad for the company to 'invent new taste, genres and whiskeys to realise a brave new world of whiskey [sic]'.


The only Whiskypedia profile to grace the top 10 in 2015 is Diageo's iconic Islay distillery – is this the world's most coveted Scotch whisky?


Tim Forbes' rant on the overuse and subsequent transgression of the word 'craft' captured the attention of our readers in December.


A plucky distillery worker made damn sure that motorists don't miss out on tasting sessions by designing a clever £3 kit.


Balvenie unveiled its DCS Compendium in mid-October, the price of which astounded whisky enthusiasts.


Old, new or NAS, Dave Broom gave Diageo's annual limited editions a taste test upon their much-anticipated release in October.


Following the below furore over transparency in Scotch whisky, our editors were keen to discover how the industry felt about a change to EU law. Cue an open letter.


Compass Box kickstarted a heated debate on transparency in October – a story we're confident we haven't seen the last of.


The biggest story of 2015 was the release of these five seasonal Scotches from discount retailer, Lidl. With a 34-year-old Glen Alba blend carrying a price tag of just £49.99 in the range, magazine editor Richard Woodard set out to discover if they were any good.