Diageo has revealed the eight whiskies that will comprise its Special Releases 2019, with several omissions from its usual line-up.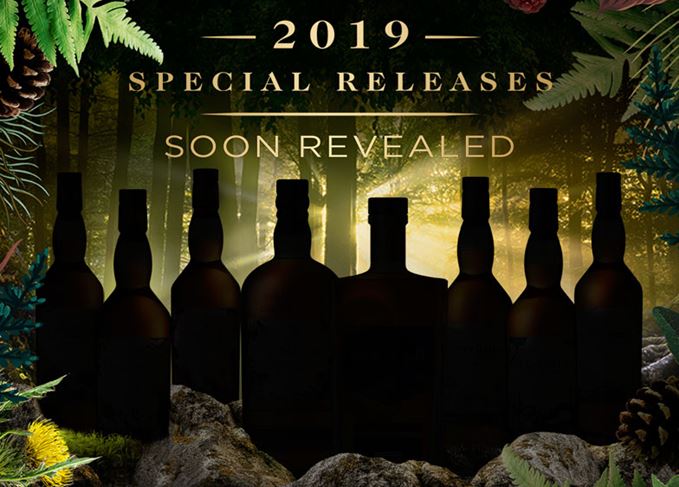 Unlike previous collectionas, this year's series of whiskies chosen from Diageo's distillery portfolio does not include an unpeated Caol Ila, old grain whisky or a blended malt.
Featured this year is a 29-year-old whisky from Pittyvaich, which closed in 1993. The expression is a follow-up to last year's 28-year-old, and is described as a 'mature and smooth' single malt.
Diageo has also bottled a 30-year-old expression of Dalwhinnie, a rarely bottled age for the Speyside single malt which is described as 'retaining its undeniably gentle character'.
Making a return to the Special Releases will be Lagavulin 12 Year Old, a 'truly spirited, yet youthful expression', which was introduced in the 2018 lineup.
The other whiskies comprising the 2019 Special Releases include a 14-year-old Cardhu; 12-year-old Cragganmore, 15-year-old Talisker, 18-year-old Singleton of Glen Ord; and a 26-year-old Mortlach.
In a short statement, Diageo claimed the collection of cask strength whiskies are embodied by the theme 'rare by nature', with 'each one delivering a different journey of discovery'.
Selected by Diageo master blender Dr Craig Wilson, the 2019 Special Releases will be launched later this year, with further details about the bottlings expected to arrive 'soon'.
The Diageo Special Releases have become a highly anticipated annual collection, often featuring old and rare whiskies from silent distilleries.
Single malts from cult closed distilleries Brora and Port Ellen featured every year, until 2018 when Diageo decided to release expressions separately from the collection ahead of their revival in 2020 and 2021.