Diageo has revealed the first nine bottlings in its 2018 Special Releases, which for the first year since its launch does not feature Brora or Port Ellen.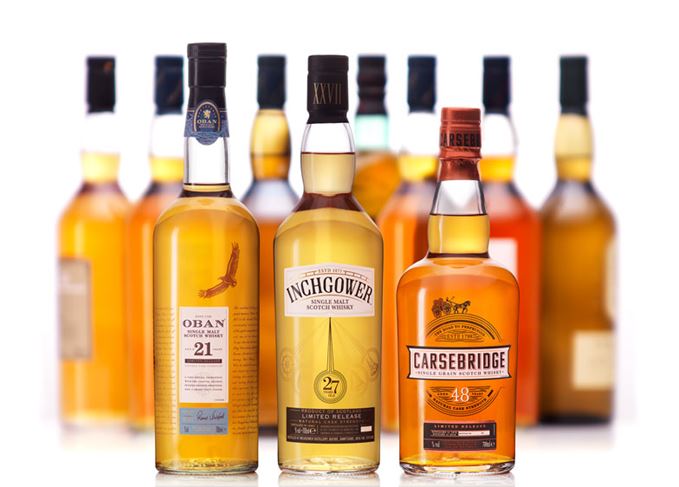 The annual whisky collection is a selection of limited edition whiskies from distilleries within the Diageo portfolio, often comprising rare and old liquid from lesser-known and closed sites.
However for the first time since the collection launched in 2001, Port Ellen and Brora will not appear in the range, instead rare expressions from both distilleries will be available for purchase 'as annual bottlings outside of the collection'.
Donald Colville, Diageo's global malts ambassador, said the decision to remove the two Special Releases stalwarts follows plans to re-open both distilleries in 2020.
He said: 'The thing with Port Ellen and Brora is we are removing them from the collection, but they will be given their own place, and will be individually released in about a year.
'We're bringing them in line with the announcement of the reopening of the distilleries; we felt it was time to give them their own place to be highlighted.
'You'll still see releases on a potentially annual basis, but now it will give us the opportunity to pick and choose what to release, so we can be more protective over these diminishing stocks.'
The 2018 Special Releases features eight single malt whiskies, plus a 48-year-old grain whisky from Carsebridge distillery, which closed in 1983 and was subsequently demolished.
Among the single malts are a 21-year-old Oban matured in refill European oak butts – a departure from the ex-Bourbon casks usually used, a 28-year-old Pittyvaich which closed in 1993, and a 14-year-old Singleton of Glen Ord, which Colville describes as using a 'very special and experimental maturation process'.
He said: 'We are keeping details of The Singleton of Glen Ord under wraps for now, but I can say it's been through five different casks, so it's very unique and special, and has given our blenders the chance to try new things.'
Also in the line-up is an eight-year-old Talisker, a distillery that hasn't appeared in the Special Releases since a 27-year-old bottling in 2013. The expression, bottled at 59.4% abv, reflects one of the original bottling strengths used by John Walker & Sons when it took over the distillery in 1916.
The 10th expression in the line-up will not be revealed until the autumn, when prices for the complete range will also be announced.
Colville said: 'We need to keep our secrets, but what I will say is it's going to be something different, something special and something everybody will really love.
'The thing with the Special Releases is every bottling is brilliant and they've all got their unique stories.'
The complete range is set for release later this year.
The first nine whiskies in Diageo's Special Releases 2018 are:
Carsebridge 48-year-old
43.2% abv
Cask: Refill American oak hogsheads
Availability: 1,000 bottles
Caol Ila Unpeated 15-year-old
59.1% abv
Cask: Refill and rejuvenated American oak hogsheads and ex-bodega European oak butts
Availability: Limited quantities worldwide
Caol Ila 35-year-old
58.1% abv
Cask: Refill American oak hogsheads and refill European oak butts
Availability: 3,276 bottles
Inchgower 27-year-old
55.3% abv
Cask: Refill American oak hogsheads
Availability: 8,544 bottles
Lagavulin 12-year-old
57.8% abv
Cask: Refill American oak hogsheads
Availability: Limited quantities available worldwide
Oban 21-year-old
57.9% abv
Cask: Refill European oak butts
Availability: Limited availability worldwide
Pittyvaich 28-year-old
52.1% abv
Cask: Refill American oak hogsheads
Availability: 4,680 bottles
The Singleton of Glen Ord 14-year-old
57.6% abv
Cask: Refill American oak hogsheads and ex-bodega European oak butts followed by a 'unique maturation and marrying process'
Availability: Limited quantities available worldwide
Talisker 8-year-old
59.4% abv
Cask: First-fill ex-Bourbon American oak hogsheads
Availability: Limited availability worldwide