The Edinburgh bar scene will welcome a new addition to its expanding repertoire when Epicurean opens its doors next month.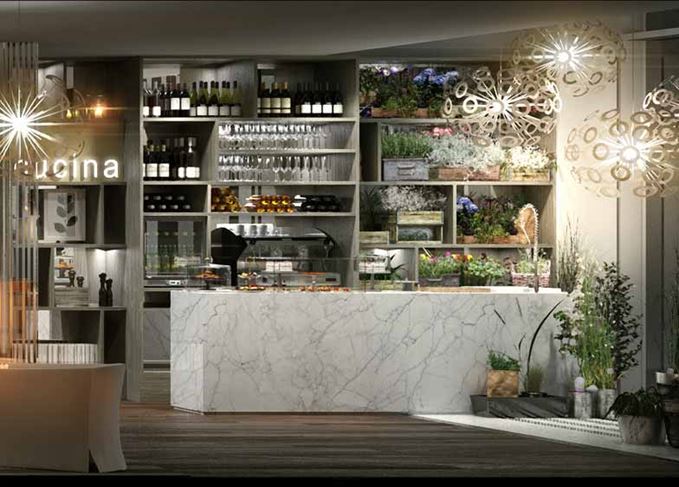 Located on the ground floor of G&V Royal Mile Hotel, the bar's drinks menu has been designed to demonstrate how European flavours and aromas influence Scottish produce.
The bar team has put together a 'concise, yet well curated' Scotch whisky selection comprising malts and blends, including Macallan Rare Cask, Talisker 2002 Amoroso Cask Distillers Edition, Lagavulin 1998 Distillers Edition Pedro Ximénez Cask, the Glenmorangie extra-matured range, Dewar's 12, Timorous Beastie and Compass Box Great King Street Artist's Blend.
Matthew Wakeford, bar manager, said: 'The concept behind Epicurean is to combine the flavours and aromas of Mediterranean Europe with home-grown and locally-sourced products, something that whisky distillers and blenders have been doing for many years by maturing their whisky in second-fill European casks.
'Our whisky list will offer our guests some of the more unique barrel expressions, whilst our whisky cocktail selection is designed to offer a new perspective on whisky cocktails.'
Cocktail options will include four whisky-based drinks, made using single malt, single grain and blended Scotch whiskies, all designed to bring Scottish and European flavours together.
'We have tried to move away from what would normally be associated with whisky cocktails, so there's no twists on an Old Fashioned or a Manhattan,' added Wakeford.
'As a couple of examples, we are mixing rosemary and Pedro Ximénez in one and Calvados with home-made pear and vanilla jam in another.'
Epicurean's opening hours will be from 10am to midnight Sunday to Wednesday, extended to 1am from Thursday to Saturday.