Orkney distillery Highland Park will launch a new, 15-year-old limited release single malt, Highland Park Fire Edition, later this month.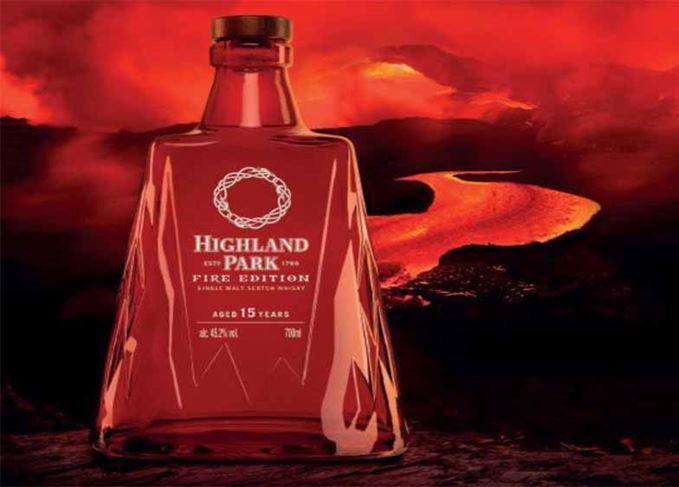 The whisky, matured exclusively in refill Port-seasoned casks, celebrates the Fire Giants of Viking mythology, and the destruction and subsequent rebirth of the Earth.
It completes a two-part series of bottlings referencing Viking myths and legends, following the release earlier this year of Highland Park Ice Edition, a 17-year-old single malt.
About 28,000 bottles of Fire Edition will be available from mid- to late November, priced at £190 and bottled at 45.2% abv. The international roll-out will continue in December and into 2017.
'Maturing our distinctive whisky in 100% refill Port wine seasoned casks is a first for Highland Park and the result is a vibrant 15-year-old single malt,' said Jason Craig, Highland Park brand director.
'Fire Edition has a slight reddish hue (which is its natural colour), intense aromas of ruby-red fruits, light smoke and a long, lingering finish. However, it is still, unmistakably, Highland Park.'
The whisky's distinctive packaging – similar to that used for Ice – includes a red bottle designed to represent the 'fierce and molten' world of the Fire Giants, and a black wooden cradle.
An accompanying booklet recounts the story of the giants' epic battle against the gods to rule the world – which culminated in its destruction and rebirth. Also included is a watercolour by Scottish artist Andy Bowman.