Highland Park has released a new limited edition, 17-year-old single malt designed to celebrate the Viking roots of the distillery's Orkney Island home.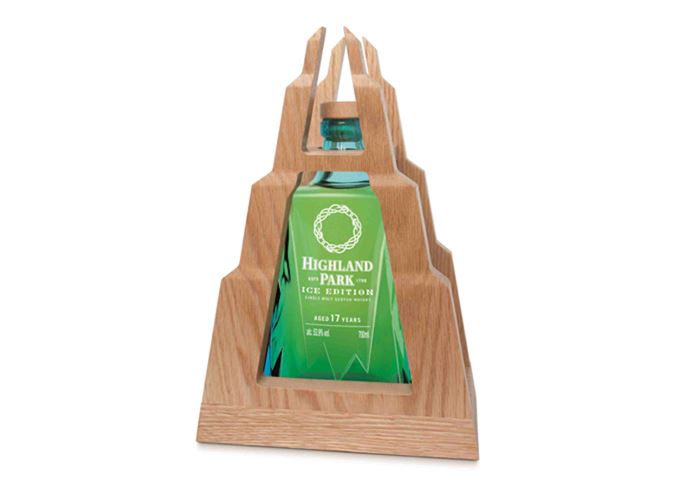 Highland Park Ice Edition, bottled at 53.9% abv and with a limited global release of 30,000 bottles, has been aged mostly in ex-Bourbon casks, giving it a 'naturally vivid and radiant' colour.
It comes in an eye-catching blue tinted glass bottle, the shape of which brand director Jason Craig said was 'designed to evoke the distinctive sharpness and coolness of the mythical and magical Ice Realm'.
The bottle is encased in a 'mountain-shaped' wooden cradle, while its label features an intricate circle design – which Highland Park owner Edrington said 'represents the circle of life – the creation of the world, protected by a dragon, a mythical creature often central in classic Norse mythology'.
An accompanying booklet tells the story of the realm of the Ice Giants, and their battle against the Norse Gods to rule the world.
Ice Edition will be followed by Fire Edition in 2017, and follows on from the distillery's Valhalla Collection, featuring the stories of four Gods of Asgard: Thor, Loki, Freya and Odin.
Highland Park Ice Edition will be available from specialist whisky retailers, with a UK RRP of £190.