Orkney distillery Highland Park has confirmed details of the US release of Full Volume, a single malt distilled in 1999 and matured exclusively in first-fill ex-Bourbon casks.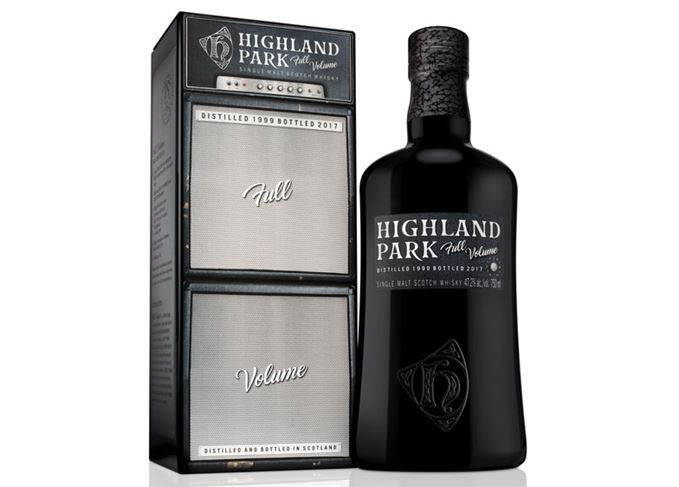 Described as having a flavour profile of 'citrus, creamy vanilla with a lightly smoky finish', Highland Park Full Volume is said to synchronise 'the skills of a whisky maker with the expertise of a music producer'.
The release is part of a broader revamp of the Highland Park range by distillery owner Edrington, announced earlier this year alongside the launch of Highland Park Valkyrie and the unveiling of the brand's new packaging.
Highland Park brand director Jason Craig said there were 'lots of similarities' between making whisky and music, adding: 'In music, amps and equalisers restore balance by fine-tuning frequencies to alter tone and character. It is a similar role when creating a new whisky.'
The packaging for Full Volume is said to have been inspired by old-fashioned guitar amplifiers, with the dials on the side indicating the different measures of Bourbon, peat, vanilla and fruit flavours.
To coincide with the launch, Highland Park has collaborated with music producer and songwriter Saul Davies to create a special piece of music (see video link below).
Highland Park Full Volume, bottled at 47.2% abv and priced at US$100-110 for a 750ml bottle, will be available from specialist retailers and bars across the US from November.