A haul of counterfeit whisky worth nearly £1m and including fake bottles of Laphroaig and Macallan could be the 'tip of the iceberg', according to experts.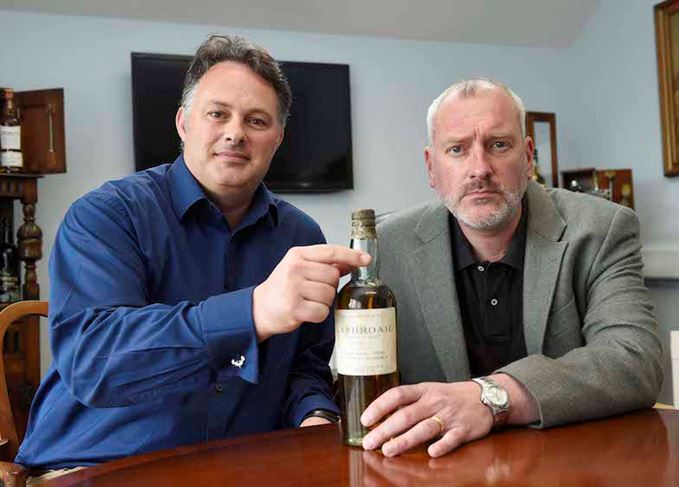 Analyst, broker and investment advisor Rare Whisky 101 (RW101) says it has uncovered a fake bottle of Laphroaig 1903, potentially worth £100,000, and two fake part-sets of Macallan Fine and Rare, one worth an estimated £500,000 and the other worth about £250,000.
RW101 bought the bottle of Laphroaig 1903 – which had been believed to be the oldest Laphroaig in existence – at auction last year and embarked upon a six-month-long series of forensic tests to verify its authenticity.
These included glass dating, cork and capsule assessment, organoleptic assessment of the liquid, analysis of peat-derived compounds and analysis to verify whether the whisky was a malt or a blend.
Carbon dating by Oxford University's Radiocarbon Accelerator Unit concluded that there was a 75% chance that the whisky – which turned out to be a blend – was distilled between 2007 and 2009, more than a century after its supposed distillation date.
'We had our suspicions from the start, but the forensic testing has enabled us to examine each and every component,' said RW101 co-founder Andy Simpson. 'Despite a very convincing aesthetic, our bottle, which had been circulating at auctions for a good few years, was most certainly a fake and quite possibly the most expensive young blended Scotch in the world.'
RW101 co-founder David Robertson added: 'The risk for the market is that we're seeing an increasing number of old, rare archive or antique bottles coming to market, and it's very difficult for the untrained eye to verify authenticity… The forgeries that we've uncovered could be just the tip of the iceberg.'