British designer Tom Dixon OBE has created a limited edition design for luxury blend Johnnie Walker Blue Label as part of Milan Design Week.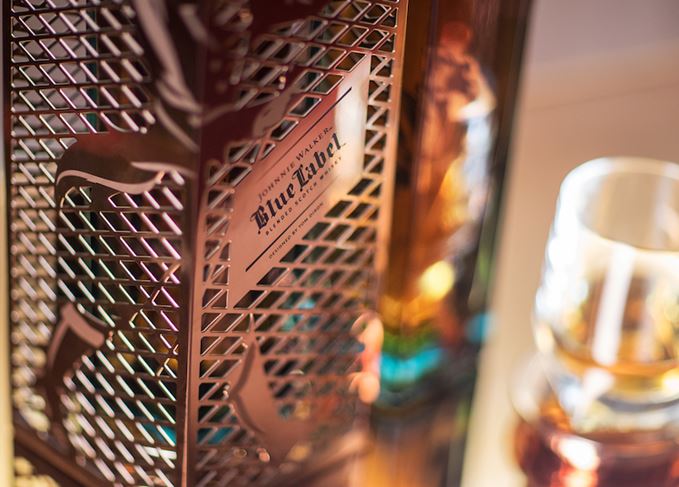 Due to go on sale later this year, The Johnnie Walker Blue Label Capsule Series was previewed at Milan's Teatro Manzoni as part of Dixon's exhibition this week.
With a copper theme that echoes the stills used in whisky-making, as well as being characteristic of Dixon's own work, the series includes a limited edition bottle design, ice bucket, coaster and bottle cap.
Priced at £180, it will be released in October in selected markets across Europe, Latin America, Asia and Africa.
Dixon said: 'The parallels between Johnnie Walker master blender Jim Beveridge and a designer might seem tenuous, but when you think of it in terms of taking excellent raw materials and using patience and experimentation to extract a product with real resonance, then you can start to see the similarities.'
He added: 'The copper stills, the oak barrels, the supreme expertise needed to produce a classic product – this was all instrumental to my thinking.'
Beveridge added: 'What Tom and I each do in our work starts with an idea and an urge to create something meaningful.
'The "ideas" part is easy; the real challenge is in the trying and the relentless experimentation before, eventually, things begin to come together.'
The series is the second partnership between Dixon and Johnnie Walker, following 2016's creation of a Johnnie Walker Blue Label bottle art installation.
An annual event, Milan Design Week brings together the latest ideas and designs in interior furnishing and is the largest fair of its kind in the world.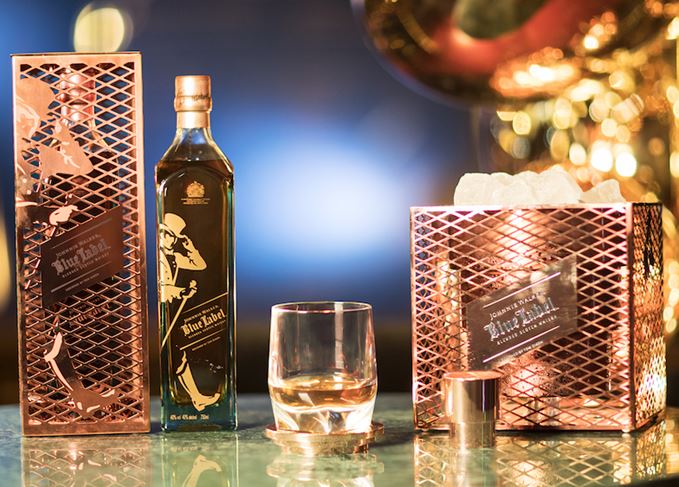 Capsule Series: The £180 limited edition goes on sale later this year