Blended Scotch whiskies Sheep Dip and Pig's Nose have both undergone a packaging redesign to emphasise each brand's 'craft credentials'.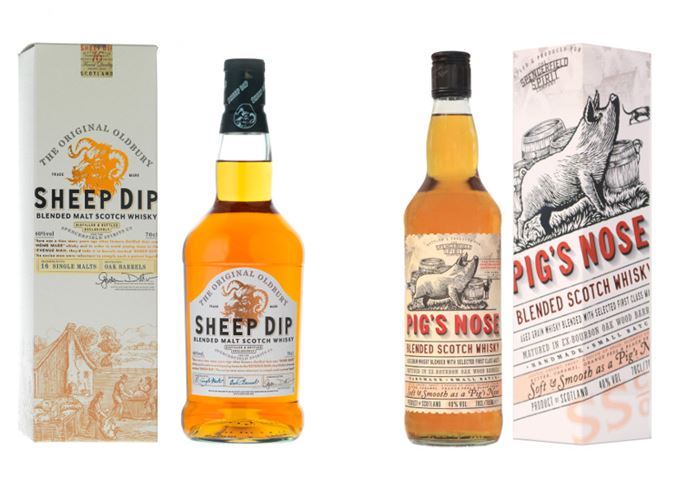 Both produced by Ian Macleod Distillers, Pig's Nose (40% abv) features an updated illustration of a pig in reference to the brand's tagline that the whisky is 'smooth as a pig's nose'.
Sheep Dip – a blend of 16 malt whiskies bottled at 40% abv – was redesigned by London packaging design company Stranger and Stranger, and features a more 'whimsy' design said to emulate the quality of the whisky, including a sheep's head emblem and sheep dip scenario in reference to the brand's name.
This is the first redesign for the brands since Ian Macleod Distillers purchased previous owner Spencerfield Spirit for an undisclosed amount last year.
Neil Boyd, commercial director for Ian Macleod Distillers, said: 'The refresh celebrates the growing global momentum for both brands and our continued commitment to premium, small batch spirit for the modern Scotch whisky drinker.
'We look forward to rolling out the new designs with immediate effect in all territories and beginning an exciting next chapter for these two iconic brands.'
Sheep Dip and Pig's Nose are priced at around £32.99 and £23.99 respectively, and are available in Austria, France, Germany, Italy, the Netherlands, Russia, Switzerland, the US and the UK.