Ian Macleod Distillers has bought Spencerfield Spirit Company, owner of Sheep Dip, Pig's Nose and The Feathery Scotch whiskies, for an undisclosed sum.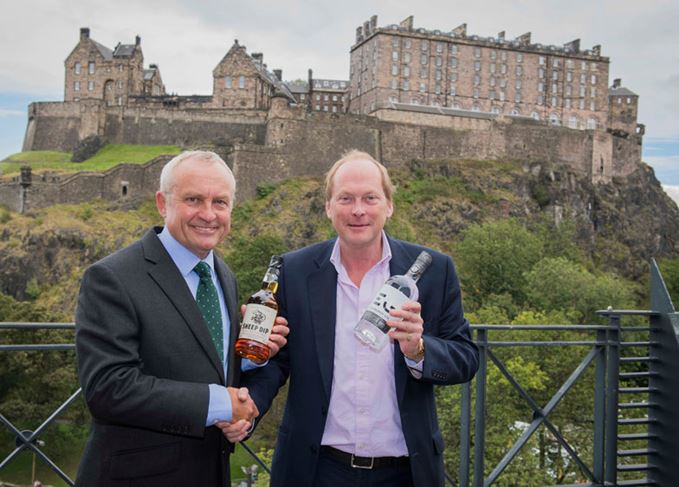 The acquisition, which also includes Spencerfield's flagship Edinburgh Gin brand, follows Ian Macleod's long-standing partnership as the group's exclusive distributor in the UK.
The Scotch whisky producer, which owns the Glengoyne and Tamdhu distilleries, will continue production of Edinburgh Gin at Rutland Place, as well as the second distillery at The Biscuit Factory in Edinburgh.
Alex and Jane Nicol, founders of Spencerfield Spirit, will continue to work with Ian Macleod for a short period to 'ensure a smooth transition'.
Alex Nicol said: 'The acquisition came along at the right time for Spencerfield Spirit. We have built a solid partnership with Ian Macleod Distillers over the last three years and feel they are in an excellent position to take forward Edinburgh Gin and the Spencerfield Spirit portfolio.'
Ian Macleod, which has safeguarded all jobs at Spencerfield Spirit, now intends to invest further in the company's portfolio.
Neil Boyd, commercial director of malt whisky at Ian Macleod Distillers, which also owns the Smokehead and Isle of Skye whiskies, plus Atlantico rum, said the purchase was predominantly fuelled by a desire to acquire a gin.
'We think Edinburgh Gin in particular is very high quality premium spirit brand and we had a gap in our portfolio for such a product,' he said.
'The motivation behind our purchase of Spencerfield really was to build further on Edinburgh Gin's success and take it to another level both in the UK and internationally.
'The whisky brands are a little bit more quirky and interesting. The opportunities are not quite as clear for the whiskies as they are for the gin, but there's very positive traction internationally particularly in America with Sheep Dip and Pig's Nose, and Feathery in France.'
Alex Nicol, former COO of Whyte & Mackay, founded Spencerfield Spirit in 2005 with the Sheep Dip and Pig's Nose blended whisky brands, both of which he acquired from his former company.
Edinburgh Gin was launched in 2010, while The Feathery was added to the portfolio in 2014.