Islay distillery Bunnahabhain is to receive an £11 million renovation in an effort to overhaul its 'scruffy' appearance and boost its tourist appeal.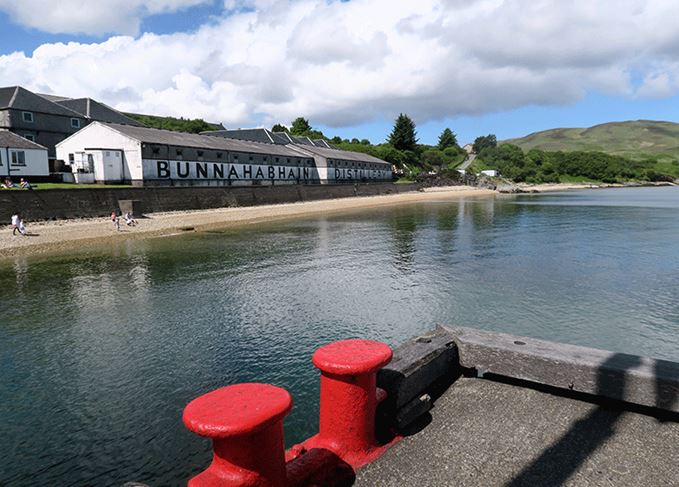 The island's most northerly distillery has, according to its South African owner Distell, long been in need of serious restoration, citing crumbling warehouse roofs and poor infrastructure.
Upgrades to the site buildings over the next three years will focus on making the hard-to-reach distillery a more attractive destination for whisky tourists.
Bunnahabhain's concrete-grey appearance will conform to the traditional Islay distillery aesthetic with new whitewashed walls and a 'tidier' layout. Some of the site's existing warehouses and distillery houses will be demoslished in the process.
A lounge area will be created in Bunnahabhain's Warehouse 9, with large bay windows installed which look out across the distillery's pier and onto the Sound of Islay.
Moorings will be introduced in the bay, encouraging boats to tie up and visit the distillery from the sea. Meanwhile, visitors will be encouraged to stay for the day and relax in one of several mobile beach huts.
Those wishing to stay longer can also rent one of the eight new luxury holiday cottages being renovated on-site.
Derek Scott, general manager of malts at Distell, said: 'Bunnahabhain has been under-invested as a site. We're the scruffy site; it's not an unfair statement. It's not the easiest journey to make to get to us on Islay. So, if you've made it all the way to the distillery, spend some time with us; we'll make it easy for you.'
Scott added that the changes at Bunnahabhain will also improve the infrastructure and smooth operation of the distillery, negatively affecting production capacity only slightly.
However, the style of whisky produced at the distillery will not change.

Distillery design: An artist's impression of what Bunnahabhain will look like by 2020

New Bunnahabhain releases
Alongside its investment announcement, Bunnahabhain has revealed three new limited-edition single malts to be released in August/September.
Bunnahabhain 2003 Pedro Ximénez Finish is a 15-year-old whisky matured for 11 years in second-fill Sherry butts before being finished in first-fill PX casks for an additional four years. Bottled at 54.8% abv, the release, which is described as syrupy and sweet, will be available for £85 in select markets.
Bunnahabhain 1980 Canasta Finish is a 36-year-old malt matured in second-fill oloroso Sherry butts and finished in extremely active Canasta Sherry casks for three months. Described by master blender Dr Kirstie McCallum as embodying the 'biggest, deepest flavour seen in Bunnahabhain', the release is bottled at 49.5% abv, and will be available for £1,800.
Lastly, the distillery is releasing Bunnahabhain 2004 Moine Brandy Finish, a 13-year-old whisky matured in ex-Sherry butts that's been finished in French brandy casks for three years. It will be available to buy for £80 per bottle.
The three releases follow that of Bunnahabhain 46 Year Old Eich Bhana Lìr, the distillery's oldest release to date, in May this year. Only 198 bottles of the expression, which has spent its entire life in a second-fill Sherry butt, were launched at an RRP of £5,000.
Bunnahabhain was first built in 1881, with its own pier to allow barley to be delivered and whisky to be shipped back to the mainland. The distillery was upgraded in the 1960s, with two additional stills installed and its floor maltings removed.
The distillery released its first single malt in the 1970s and since then production levels have increased, although investment in the distillery itself has been minimal.
It was bought by South Africa's Distell in 2013.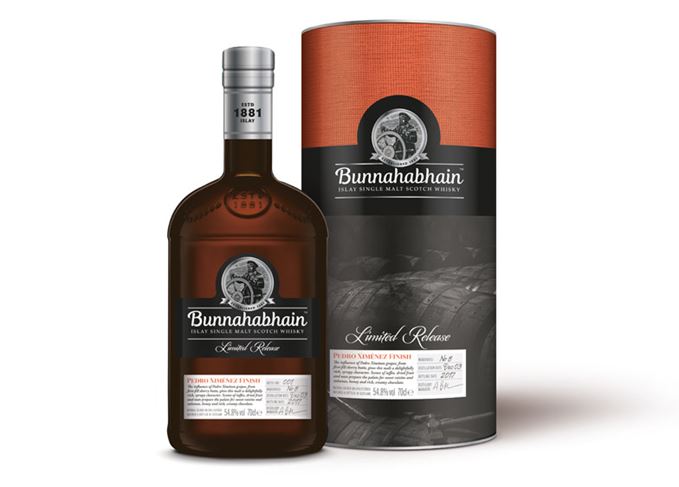 Syrupy and sweet: Bunnahabhain 2003 PX Finish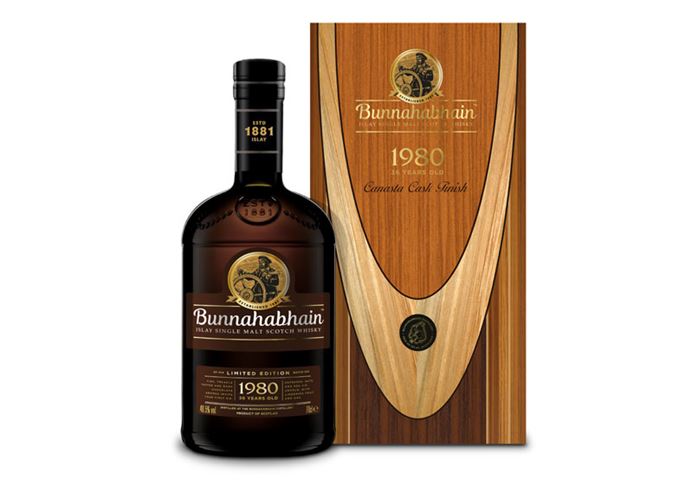 Treacle Toffee: Bunnahabhain 1980 Canasta Finish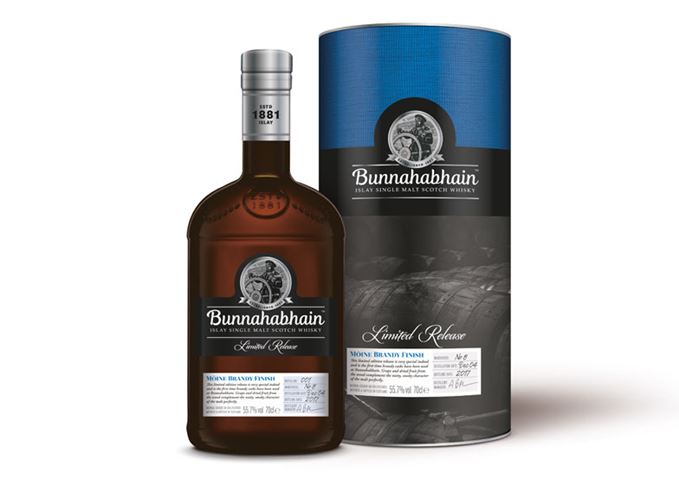 Smoky and chocolatey: Bunnahabhain Moine 2004 Brandy Finish