Macallan's £100m-plus new distillery will produce its first spirit later this year, opening to the public in the early summer of 2018.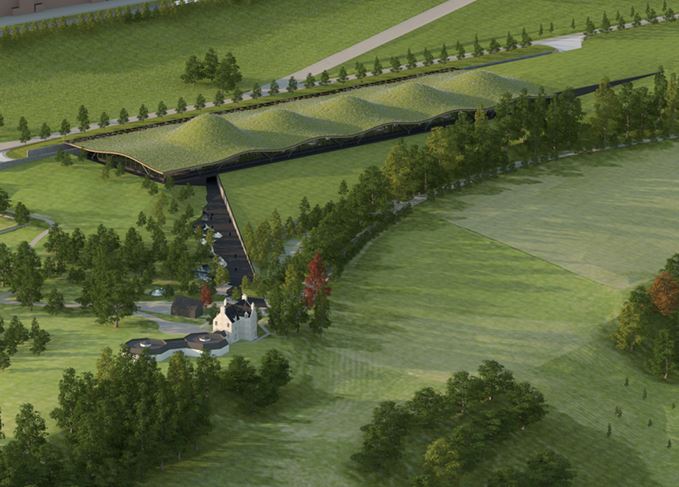 The old Macallan distillery at Easter Elchies, near Craigellachie, will be mothballed once the delayed new plant – it had been scheduled to open to the public this summer – is fully operational.
'We would love to get it up and running at the moment,' said Ken Grier, Macallan's creative director and the man who came up with the idea of building the new distillery.
'We're now in a situation where the distillery will be finished pretty much early to mid-September, and we'll be commissioning it and running spirit in the latter part of the year, probably in November.
'We're looking to open to the public in the early summer of next year.'
Delays had been caused by the 'usual challenges' of a construction project of this scale, said Grier, as well as 'hugely painstaking' work to make sure the spirit produced at the new distillery will be identical to the old.
The budget for the project has leapt from £100m to £120m, according to unconfirmed reports. 'Let's just say the budget that we set isn't exactly where we're going to finish,' said Grier, declining to reveal an exact figure.
Plans for the new distillery and visitor centre were first unveiled in 2013, and ground was broken on the project in November 2014.
The plant's distinctive subterranean outline, based loosely on a Scottish broch or roundhouse, led some to call it a 'Teletubby-style' distillery.