Loch Lomond is set to release its oldest whisky to date: a 50-year-old single malt produced in the early months of the distillery in 1967.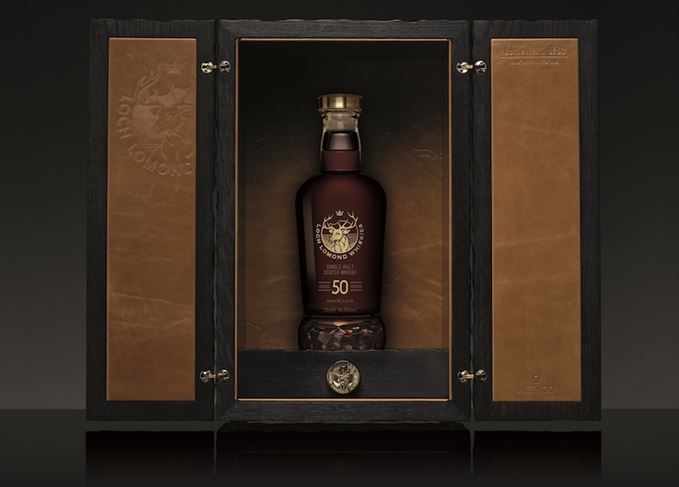 The whisky – limited to only 60 decanters worldwide – was made using Loch Lomond distillery's unique, straight-necked pot stills on 19 November 1967, shortly after it began operating in Alexandria, Dunbartonshire.
The stills are fitted with rectification plates in their necks and are currently used to produce the company's Inchmurrin single malt.
The whisky, which will be bottled at 46.2% abv, spent 31 years in a refill American oak hogshead, before being transferred into a European oak hogshead in 1998.
Loch Lomond 50 Year Old is due to be released in December 2017 – it cannot be bottled as a 50-year-old until 19 November – and is priced at £12,000 a bottle.
It will be packaged in a hand-blown Glencairn crystal glass decanter, housed in a hand-made 'Tempest Chest' created by Method Studio near Edinburgh, run by husband-and-wife team Callum Robinson and Marisa Giannasi.
The chest, carved from oak with a distinctive sculpted shape designed to mimic the waves of Loch Lomond, is indigo-dyed until almost black, leather-lined and fastened with a solid brass key.
It also contains a turned brass, glass-lined vial, reminiscent of the straight-necked stills, which contains a sample of the whisky.
'The expectations are high when you are working with a whisky as special and scarce as this, and it came with great responsibility, but selecting and perfecting this single malt was a true honour,' said Michael Henry, Loch Lomond master blender.
'Our stills are synonymous with the fruity notes they give to the whisky. The Loch Lomond 50 Year Old has been granted the time to truly concentrate that character, resulting in a rich, tropical fruit flavour.'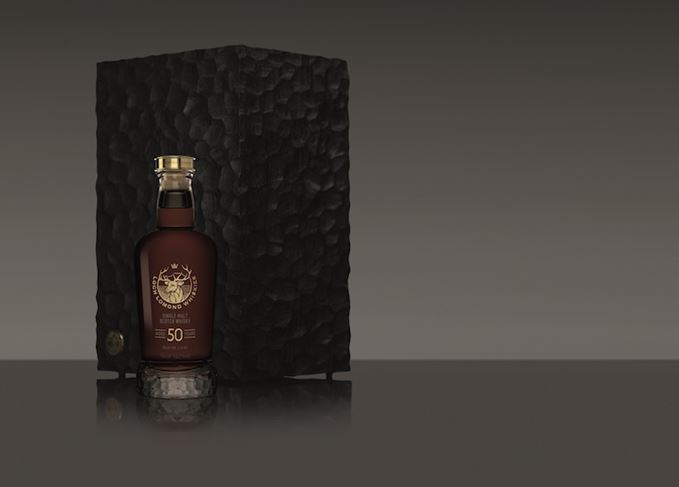 Water of life: The Tempest Chest is designed to echo the dark waves of Loch Lomond