Johnnie Walker has teamed up with prominent graffiti street artist Tristan Eaton to design a series of limited edition gift packs for Christmas, including the brand's first spray can.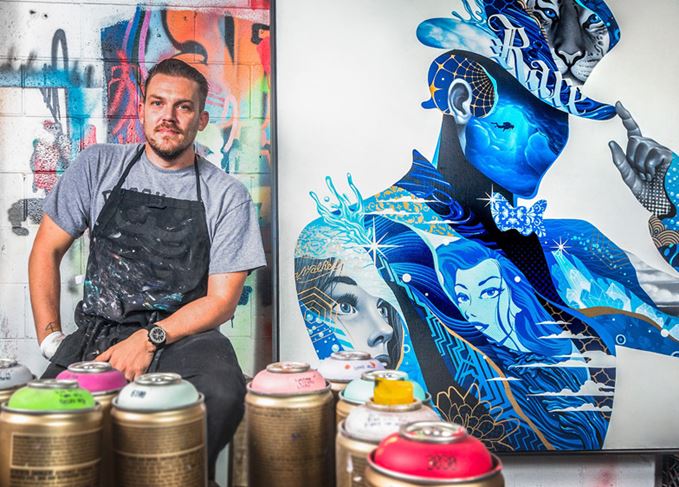 Eaton, whose large-scale murals can be found in cities around the world, from Miami to Paris, has created a series of designs as part of Johnnie Walker's Artist Series.
Each expression in the Johnnie Walker range has been given its own unique design, using elements inspired by the flavours found within the whisky, such as cut grass in Green Label, and honey in Gold Label Reserve.
The designs have been used to illustrate a range of gift packs for Christmas, including Johnnie Walker's first spray cans, available in Red and Black Label expressions.
Eaton works with a range of materials – mostly spray paint – to create layered murals that are a collage of various images.
He said: 'There are a lot of similarities between what I do as an artist and what the Johnnie Walker blenders do. We're on a search for quality. We're trying to find a way to master raw materials to create a final product that people will enjoy and connect with.
'These limited edition gift packs are perfect for people with a keen interest in art and whisky. They are celebratory and fun but I hope there's something there visually for hard core whisky connoisseurs about how we took this flavour and represented it visually so they can discover how it looks the way it tastes.'
The Johnnie Walker Tristan Eaton editions are available across the whole core Johnnie Walker range, from Red Label to Blue Label.
More of Eaton's work can be seen at the Museum of Modern Art (MoMA) in New York, where a selection is permanently installed.