Glenmorangie distillery has launched a single malt matured completely in ex-rye casks as its latest Private Edition release.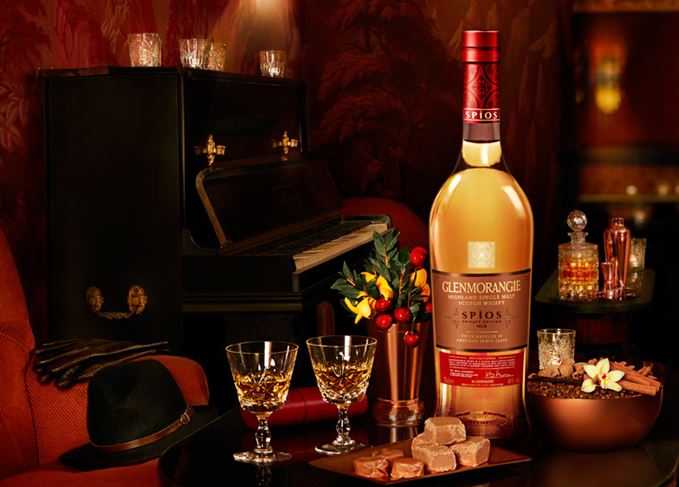 Glenmorangie Spìos (Scots Gaelic for 'spice', pronounced spee-oss), a no-age-statement single malt, has been matured fully in first-fill American oak casks that previously contained rye whiskey.
The expression – the ninth in the distillery's Private Edition series – was inspired by Dr Bill Lumsden's trips to the few Kentucky distilleries producing rye whiskey during the 1990s.
Glenmorangie's director of distilling, whisky creation and whisky stocks said: 'I have always loved American rye whiskey's spicy character, and I believed our smooth house style would perfectly complement the nuances of ex-rye casks.'
Lumsden sourced the casks to mature Glenmorangie's spirit several years ahead of the current resurgence in rye whiskey that has seen it become a staple pour behind bars around the world.
The spirit forms the base in many popular whisky cocktails, including the Sazerac, Manhattan and Old Fashioned.
The 46% abv, non-chill-filtered expression is described as being a 'full-bodied, savoury single malt which brings to mind American rye whiskey's golden age'.
Lumsden added Spìos features notes of 'cherry, clove and scents of green grass' on the nose, while 'the rye's spice bursts onto the palate, as toffee, clove and cinnamon mingle with buttery vanilla, before a sweet and lingering finish'.
Glenmorangie Spìos will be available at specialist retailers worldwide for around £79.
The Glenmorangie Private Edition range is an annually released series of limited edition malts that explore the boundaries of whisky flavour through the use of cask finishes, barley varieties and malt roasting levels, among other innovations.
Glenmorangie Spìos follows last year's Private Edition release of Glenmorangie Bacalta, a no age statement single malt finished in Madeira wine casks.
Other expressions released in the series include Glenmorangie Sonnalta PX, Finealta, Artein, Ealanta, Companta, Tùsail, and Milsean.
This article contains affiliate links, which means we may earn a small commission if a reader clicks through and makes a purchase. All our journalism is independent and is in no way influenced by any advertiser or commercial initiative.