Brand identity is paramount when launching a new whisky, whether it's a limited edition bottling or a line extension of an existing range. Ian Wisniewski delves deeper into the subject to better understand the thought process behind creating new expressions.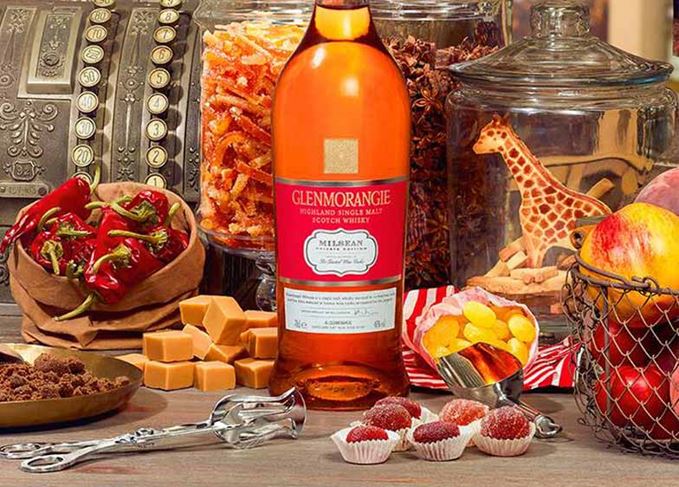 The programme I watch most on TV is News at Ten, and sometimes I wonder what would happen if nothing of any consequence had occurred during the day and the newscaster therefore had nothing to say.
If, as I hope, a TV channel begins broadcasting Scotch Whisky News at Ten, I wouldn't have to worry as there's always something new to talk about – particularly the latest releases, which provide us with ever more choice.
How things have changed. Those of us who have reached a certain age remember how it used to be. If you wanted a malt from a particular distillery, the range might begin with the 12-year-old and culminate in the 21-year-old, with not much in between. It wasn't until the 1990s that distilleries really started broadening their portfolios.
Line extensions (i.e. permanent additions to the line-up) create a natural sense of anticipation: how will this release differ from the rest of the range? Limited editions have their own particular appeal. With only a specified number of bottles released, there is an ultimate sense of exclusivity.
And the message is clear: make your purchase right now, or risk missing out and regretting at leisure. Limited editions are also a self-perpetuating phenomenon. As soon as a release has sold out fans begin asking: 'What's next, and when?'
The contents of a bottle are the reason for making a purchase, but how the bottle looks is also significant. Can you imagine pouring a Scotch whisky that you love from a bottle that you don't?

Eye-catching design: Compass Box uses text to grab consumers' attention

In addition to being attractive, the packaging has a lot of work to do. It needs to communicate a sense of the whisky's credentials, that it's an individual expression of the distiller's craft. But the packaging also needs to converse that a limited edition or line extension belongs to an established range.
'Each is an extension of the core brand, which means the fundamental parameters should be the same,' says Stephanie Allison, anCnoc brand manager, Inver House Distillers. 'An example of this could be carrying forward the brand colours, brand logo and other easily-identifiable elements, so that the consumer can easily recognise it as being part of the same family.
'The key differences will stem from the product – each will be designed to fulfil a different consumer need, so an ongoing line extension may be a flavour characteristic which is amplified e.g. peatiness, whereas a limited edition may be to celebrate a particular event, association or sponsorship e.g. London Fashion Week.'
A 'test case' to consider is a recent addition to the Benromach range.
'Earlier this year we launched Benromach 35 Years Old, which required packaging to reflect its status as a heritage product but also needed to fit in with the existing Benromach brand,' explains Ian Chapman, marketing director, Gordon & MacPhail. 'First we looked at our existing customers and considered what would appeal to those who already know and love Benromach.
'Obviously this single malt is different to our other expressions as it was distilled by previous owners of the distillery and is very much "a product from the past". But many of the working practises which made 35 Years Old are still used in our single malts today and we wanted to reflect that in the design of the packaging.
'We kept the still-shaped neck of the bottle but made it a thicker set decanter style, in keeping with its premium price point. It is encased in a wooden presentation box, which references the colour of the dark, grained wood of the original washbacks and the cut mark echoes the pencil mark distillers make round a cask.'
More specialised styles of Scotch whisky inevitably have a story to tell. Consequently, the challenge is to make the packaging convey some aspect of the narrative – and it's not just about text.
'Various elements can help to communicate the story of a product, including colour and design, which can create a feeling that is part of telling that story without actually defining it,' says Claire Cosgrove, innovation and development director, Glenmorangie. 'When a consumer starts to look at the pack you don't want the message to be too obvious. You're leading someone to the story of the product instead of shouting at them, and we want consumers to have that sense of discovery.'

Brand identity: Benromach 35 Years Old was designed to reflect history and heritage

The back label can follow up on this by providing more information. However, various other details also need to be accommodated within the available space.
'The back label has to feature all the mandatory information, and there are a lot of mandatories, particularly for EU countries, which usually limits the amount of information we can include on the product,' adds John Glaser, founder and whisky maker, Compass Box. 'The intention is for the text to engage people with the product, and we can also use the back label to steer people to our website for more information.
'As we identify individual batches of our whiskies on the label, it's possible for customers to look up specific information relating to that particular batch on the website.'
As so much depends on the success of the packaging, one way for brand owners to gauge what people think is to see what's happening on social media.
'Glenmorangie has a strong following on social media, with a significant community of people posting and tweeting, which includes a lot of activity about new packaging that provides an instant feedback,' adds Cosgrove.
There's another way of gauging the success of packaging, and specifically whether a line-extension or limited edition combines a sense of individuality, while also being recognised as part of a familiar range.
'You can run a test, which checks how quickly people can recognise the existing packaging and the new packaging for your brand,' says Peter Moore, Ballantine's global brand director. 'This is done by showing people various photos, with the brand present in some and absent in others.
'People press a button when they recognise the brand, and the time this takes is accurately measured. This is a useful check of how quickly people can recognise your brand, and whether there will be an issue spotting your packaging.'
See also: How are Scotch whisky bottles redesigned? and how to design a new Scotch whisky bottle, both by Ian Wisniewski.