Compass Box is releasing new limited edition whisky Hedonism: The Muse, to mark the growing number of women in its workforce.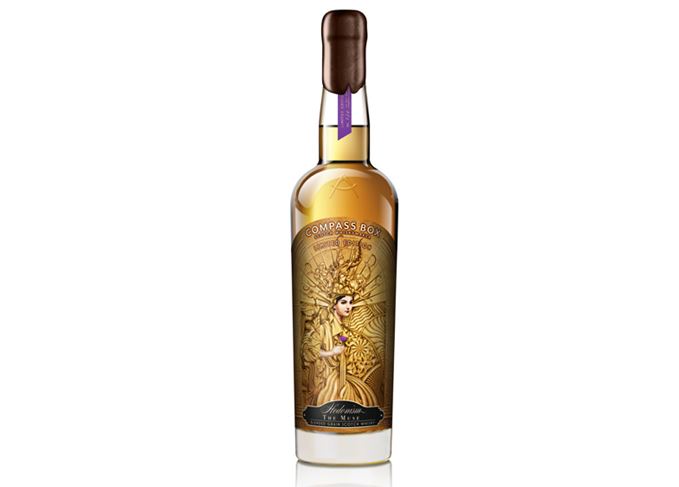 For the first time in the whisky blender's 18-year history, Compass Box employs more women than men.
To mark the occasion it is launching a limited edition of its blended grain whisky Hedonism, inspired by its female employees, to also coincide with International Women's Day (8 March).
A no-age-statement blended grain whisky, with 'even greater depth and intensity' than the original bottling, Hedonism: The Muse is bottled at 53.3% abv – the exact percentage of women employed in the Compass Box business.
'Hedonism will always be special to us as the whisky that first launched the company, and every so often, we go back to where it all started,' said John Glaser, Compass Box founder and whisky maker.
Hedonism, the first blended grain Scotch whisky, was Compass Box's inaugural bottling when the company was founded in 2000.
It's thought to have been the first Scotch whisky to feature a woman on its label.
Glaser added: 'Women now make up the majority of our team here at Compass Box, which is unusual in our industry. So we decided it was time to celebrate this with a special limited edition Hedonism bottling.'
Hedonism: The Muse was created after the discovery of the 'Muse cask', a cask containing untraceable grain whisky that matched the flavour profile of previous Hedonism bottlings, with notes of 'honey, vanilla and pastry cream'.
Jill Boyd, Compass Box's first female whisky maker, said: 'We looked for grain whiskies with complementary flavours and styles that would build upon the bold, rich flavours of The Muse cask while creating an evolved character, with more spiciness, ripe red fruits and a greater concentration of honey and vanilla.'
Just 3,060 bottles of Hedonism: The Muse will be available in select specialty retailers worldwide from March, priced at £240 (US$275).
Previous limited edition bottlings of Hedonism have included Maximus, released in 2008, and Quindecimus, released in 2015 to mark the company's 15th anniversary.
This article contains affiliate links, which means we may earn a small commission if a reader clicks through and makes a purchase. All our journalism is independent and is in no way influenced by any advertiser or commercial initiative.