The last remaining buildings at the former Glenugie distillery are set to be demolished over the next few months, marking the final chapter in the story of the Peterhead plant.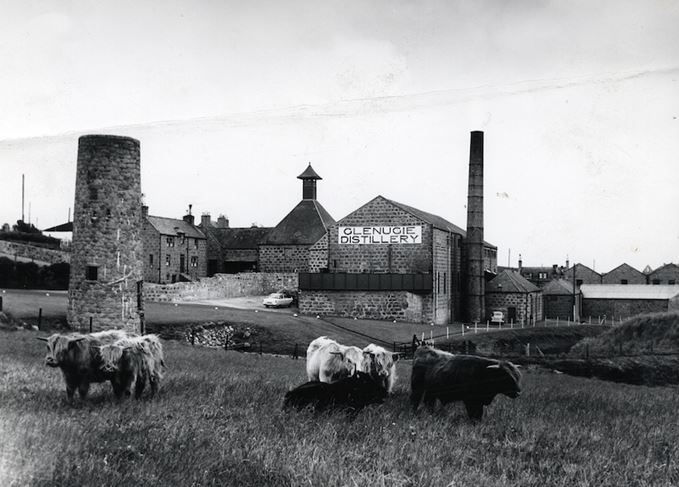 The set of warehouses is all that remains of the lost Highland distillery, which closed for good in 1983.
The most easterly distillery in all Scotland when it was still in production, Glenugie was among the many distilleries mothballed during the 'whisky loch' of the early 1980s.
Shortly after its closure, owner Whitbread sold the distillery to two North Sea oil firms. The site is currently owned by engineering company Score Group, one of the largest employers in the area.
The distillery buildings have been in use over the years but, due to site redevelopment, most of the existing buildings fell into disrepair and were demolished.
Score Group recently decided to knock down the last remaining warehouses, to make room for extra storage. When that happens, none of the original Glenugie distillery buildings will be left.
Had Glenugie been located elsewhere, it might have been preserved, with the possibility of reopening in the future. But its proximity to Aberdeen and the North Sea oil industry meant that the industrial premises were in high demand.
There are still remnants of an old granite windmill, which is a listed building, on the site. However, the windmill predates the distillery, and there is no evidence that it was ever used for production purposes.
The distillery once had a total of nine bonded warehouses, holding up to 1.5m gallons of whisky. The site grew to cover 25 acres in its 150-year history.
Few if any casks of Glenugie still exist. The last releases date from at least six years ago, with current brand owner Chivas Brothers releasing two cask strength editions in its Deoch an Doras range in 2010 and 2011.
A Chivas spokesperson said there were currently no plans for future releases, but could not confirm if the company still held any stocks of Glenugie.