Closed distilleries are often a cause of intrigue among whisky enthusiasts, and for close to two decades Bob Hulsebosch has been particularly captivated by Glenugie in the Highlands – once Scotland's most easterly distillery. Angus MacRaild gets a first-hand look at some of his most prized possessions.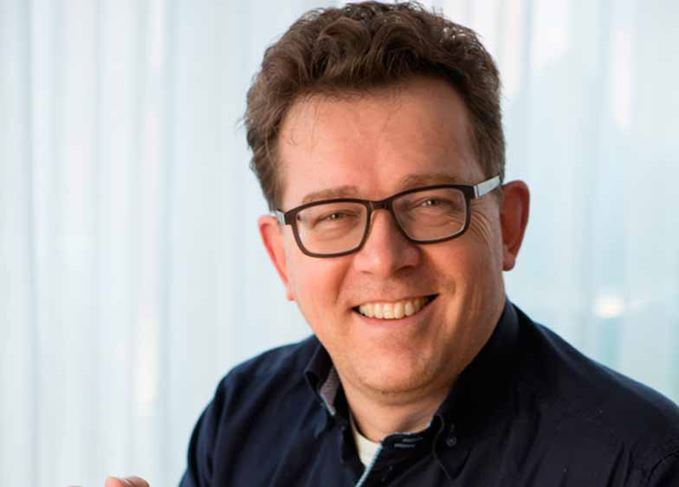 Who are you and what do you do?
'My name is Bob Hulsebosch, born in 1969, from the Netherlands. I am married and have two lovely daughters. I work for a company that advises organisations on how to secure their IT systems. When I am not busy with whisky, I like to play bass guitar and work in the rose garden.'
How did you get interested in whisky in the first place?
'My interest in whisky started about 20 years ago when my brother got a bottle of whisky. After the bottle had stood for about a year in our cellar, we decided to open it on a Saturday evening. That was quite an exciting moment, my first whisky, and it wasn't too bad. I started buying and drinking "regular" blended whisky (Glen Talloch) and single malts (Glenfiddich 12).'
What whisky do you collect and why?
'A few years later I bought a whisky magazine. In that magazine was an article about Dutch Whisky Connection. Dutch Whisky Connection consists of two whisky experts and collectors, Bert Vuik and Michiel Wigman, who love to share their passion of drinking – especially older or very rare single malts. Their main purpose is (besides collecting these bottles) to open them.
'The article included tasting notes for several old whiskies and one of them was of the Glenugie Sestante. The tasting note mentioned all kinds of tropical fruit flavours that I had never imagined could exist in whisky. This triggered me to go the Whisky Festival in Groningen and visit the stand of Dutch Whisky Connection to try the Glenugie Sestante.
'Vuik poured me a sample in my glass and I was completely lost by the heavenly smell and taste of it. A few weeks later, I ordered samples of all Vuik's Glenugies. Somehow the Glenugie distillery fascinated me and I started to collect its whisky. The fact that it was a closed distillery made it special as well and I wanted to find out about its history and to keep it alive in our memories.'
'At the moment I have about 80 bottles of Glenugie in my collection. You can find them on my website: www.glenugie.nl. The website also includes the history and several pictures of the distillery that has more or less completely been destroyed since its closure in 1983.
'I also try to collect specific whiskies of other closed distilleries like Coleburn, Convalmore, Port Ellen, St Magdalene and Karuizawa. Often, I use these whiskies to swap with Glenugies.'

Dream drams: Hulsebosch's collection includes the Glenugie Samaroli 1966

Glenugie is generally highly regarded among collectors and enthusiasts. What do think it is about Glenugie that people love?
'The Glenugie whisky has a profile that can generally be described as exotically fruity and characterful. The character often comes from the smoky, peaty, farm-like or waxy edges you can find in many old bottlings. In a way, it combines the best of old Springbank, Brora, Lochside and Clynelish.'
Had Glenugie remained open, do you think we would still hold it in the same high regard?
'Indeed. Another aspect of Glenugie's stature is the fact that it is a closed distillery. Nowadays, Glenugies are hard to find. A lot of collectors and investors are looking for bottles. Had Glenugie remained open it would certainly be a less "special" distillery, probably comparable with another famous and still open distillery from the neighbourhood, Glen Garioch.'
Prices for almost all old Glenugies have risen sharply. Does this change the way you view your collection? Do you see it as an investment?
'When I started collecting Glenugies the prices were already relatively high. My ambition was, and still is, to collect all bottlings ever released and to drink every now and then a small glass of its spirit. Currently, however, the prices are too high to probably fulfil this ambition or to open a bottle for drinking. Slowly, the collection is turning into an investment. The problem with investing is that at some point in time you have to sell your collection, i.e. to make profit. For me, this moment has not arrived yet. I still love to collect Glenugie and find it hard to get rid of bottles.'
Do you think Chivas Brothers could have done more with the name Glenugie and the remnant stocks, much like Diageo has done with Brora and Port Ellen?
'Chivas released two Deoch an Doras bottlings in 2010 and 2011 which can be considered original bottlings. There are only a few other OBs. Interestingly, almost all bottlings are from independent bottlers. This is probably why Chivas couldn't have done more with the name and stocks: they just did not have any stocks of Glenugie. Note that since 2012-13, no new bottlings have appeared on the market.'
A lot is said these days about the character of Scotch whisky and how it has changed over the years. What is your take on it?
'The current character of Scotch whisky can best be described as "computerised". The profile of most distilleries seems to converge into whiskies that are on average clean and sweet, or peaty. Character is often missing, but sometimes something special happens and very nice whisky is bottled. The trick is to find those bottles.'

Some of the best: Hulsebosch tips the 12-year-old Cadenhead bottling as one of the best Glenugies ever made

What distilleries do you think are producing the best whiskies these days from a drinker's perspective?
'Examples of recent young gems are a nine-year-old Miltonduff from the Whisky Chamber, the eight-year-old Glentauchers bottled by the Creative Whisky Company, or Springbank's own 16-year-old Local Barley. I think Springbank together with GlenDronach (single casks), Bowmore (the fruitiness is slowly coming back) and Clynelish (plenty of good 1997s available) produce the best whisky at the moment. These distilleries seem to be able to improve the quality of their whisky or to reinvent themselves. Lagavulin is always good, but not very exceptional for me. Kilkerran is the new kid on the block with good value for money.'
What do you think are the best Glenugies ever bottled?
'My favorite bottling is the Glenugie Sestante 1967 (in 1989) at 59.5% abv. It is very fruity and powerful – absolutely stellar. In general, I like the red fruits and apples on the nose and mouth that so much characterise Glenugie. Another gem, but completely different, is the Glenugie 12-year-old Cadenhead Authentic Collection 59.8% abv, which really is a Sherry bomb. The Samaroli 1966 55% abv is complex and needs time, but it's delicious. Most of the Cadenhead and SMWS (Scotch Malt Whisky Society) bottlings are very good. I am less enthusiastic about the latest Signatory Glenugies that have been finished in Sherry casks for several months.'
What are the prize bottles in your collection?
'The prize bottles in my collection are the Glenugie Samaroli 1966 at 55% abv; the Glenugie for Neish by Robert Watson; and the five-year-old original bottling. From a rarity point of view, I also like the 1981 Duncan Taylor private bottling for the Taiwanese market.'
What would be your 'holy grail' bottle to find?
'One of my goals would be to have all three Glenugie Samaroli bottlings. I have two of them in my collection and I am still looking for the 1980 bottle. Getting that one would really be the holy grail.'
What has been the greatest whisky experience of your life so far?
'Several years ago I co-organised a Glenugie tasting. We opened and tasted six Glenugies in a row. It was a fantastic and memorable evening. Another great experience was the Usquebaugh Society's Laphroaig masterclass at WFNN (Whisky Festival Noord-Nederland) in Groningen, given by Marcel van Gils and Hans Dillesse. Here we compared, among others, four 10-year-old distillery bottlings from the 1960s to the '90s. It was amazing to taste how much the "Laffie" has changed over the decades.'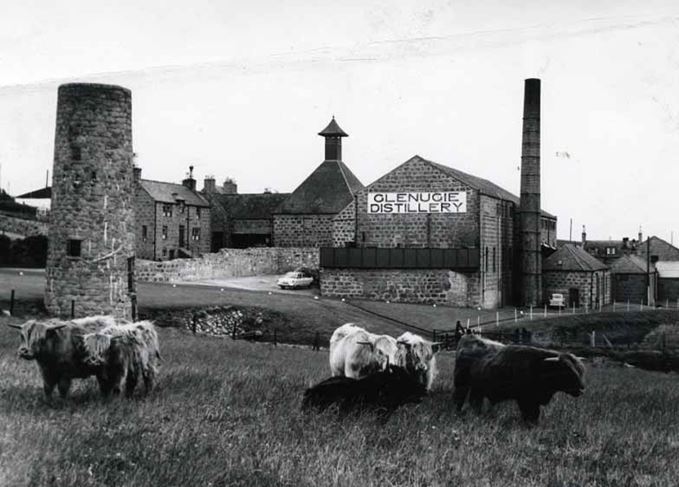 Glenugie distillery: The site was once Scotland's most easterly distillery