Independent bottler Douglas Laing has released the second of four single cask whiskies marking the company's 70th anniversary: Port Dundas XOP Platinum 1978.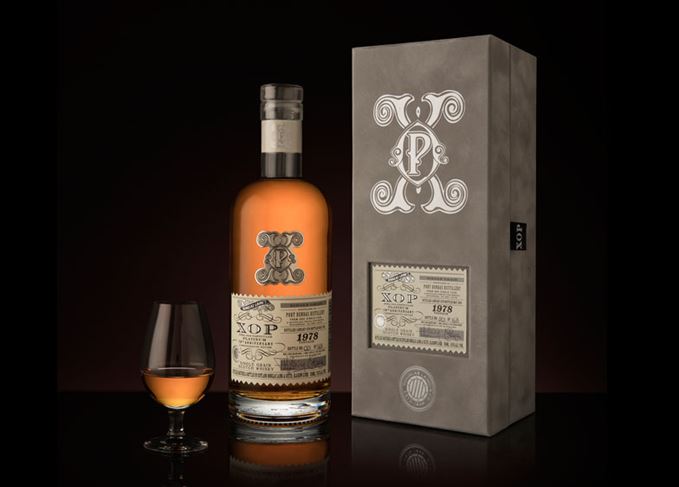 The 40-year-old whisky was distilled in January 1978 at the now closed Port Dundas distillery in Glasgow, matured in a refill hogshead cask and bottled in May 2018 at a cask strength of 59.1% abv.
It is the second of four Xtra Old Particular (XOP) Platinum bottlings being launched by Douglas Laing in 2018 to commemorate the company's 70th anniversary.
Bottled without colouring or chill filtration, the single grain is described by father-and-daughter team Fred and Cara Laing as 'absolutely bursting with gingerbread spicy sweetness, dark fruits and home baking'.
The whisky is packaged in a moleskin hinged box, with label and certificate signed and numbered by Fred and Cara Laing.
'Back in the 1970s, my father probably anticipated this cask of Port Dundas packing a 12 years old blend so, all those years later, it's great to see and taste it being bottled as part of our – really his – Platinum Anniversary series,' said Fred Laing, chairman of Douglas Laing.
The anniversary collection was launched with the release of Ardbeg 25 Years Old in March this year.
Only 168 bottles of Douglas Laing Port Dundas XOP Platinum 1978 are available, with a UK RRP of £350 a bottle.