Port Dundas History
Glasgow's Port Dundas distillery was a landmark, even though not many people actually knew what it was. It was built in 1811 at the highest point in the city next to the banks of the Forth & Clyde Canal. Another distillery, Cowlairs, started operation soon after and in 1860 the two sites – by then both with Coffey stills installed – merged. In 1877, Port Dundas was one of the founding members of the grain distillers' conglomerate DCL.
With its good transport links and prime location in the city, which had become the blending powerhouse of Scotland, Port Dundas grew in size to become the largest distillery in Scotland. By 1885, its three Coffey and five pot stills were producing over two million gallons a year and, in an approach we'd today label as innovative, was using 'American corn', barley, and rye.
Its neighbour, Dundashill (which itself would be absorbed within the complex in 1902), was at that time the largest pot still distillery in the world, its two wash stills and 10 spirit stills making both double- and triple-distilled malt, peated and unpeated. There was a cooperage, housed in the former Dundashill building, and a piggery – the swine being fed on draff. The whole site was topped by a 138-metre brick chimney, for a time the highest in the world.
Two fires at the start of the 20th century didn't stop it for long, though by the 1970s it was in need of modernisation. At that point, production increased once more and a dark grains plant was installed.
In 2010 however its owner Diageo decided to concentrate its grain production at the vastly expanded Cameronbridge. Although there were offers from rival distillers to buy Port Dundas they foundered – possibly because of the potential cost of another upgrade. In 2011, production ceased and the site was demolished. The landmark had gone.
Timeline
1811

Port Dundas is founded next to the Forth & Clyde Canal

c1832

A Coffey still is installed

1860

Port Dundas merges with the neighbouring Cowlairs distillery

1877

The distillery becomes a founding member of DCL

c1880s

Port Dundas is by now the largest distillery in Scotland

1902

Dundashill distillery site is absorbed into Port Dundas

1903

The distillery catches fire

1914

The distillery is rebuilt with drum maltings

1916

Another fire occurs at the distillery

1966

Port Dundas joins Scottish Grain Distillers

1970-1977

An extensive expansion and modernisation project is underway

2011

The distillery is finally closed as owner Diageo's focus shifts to Cameronbridge
Owners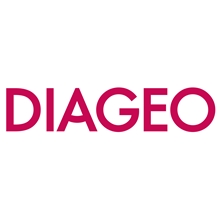 Current owner
Previous owners
Contact
Address

Port Dundas Distillery




74-80 North Canal Bank Street




Glasgow




G4 9XL




United Kingdom
Missing Information?
We strive to provide the most up-to-date and accurate information possible, but if you think we have missed something or you have an image you'd like to share, then please let us know.
Get in touch