Highland single malt Aberfeldy has launched two new whiskies finished in Madeira casks, available exclusively in global travel retail.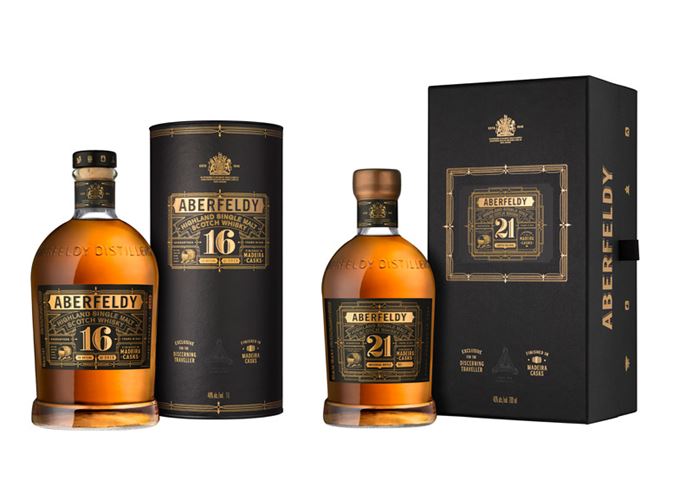 The two new expressions, a 16-year-old malt and a 21-year-old, have both been finished for up to 12 months in ex-Bual casks and ex-Malvasia Malmsey casks.
The combination of the two casks is said to impart 'classic Madeira notes of caramel, peaches, orange peel and burnt sugar'.
Aberfeldy malt master Stephanie Macleod said: '[Aberfeldy] has those similar sweet, rich notes that Madeira wine is famously known for.'
'By using Madeira casks I'm able to further develop the layers of flavour present in Aberfeldy's honeyed-rich characters, resulting in a whisky with extra spiciness.'
The Aberfeldy Madeira Cask 16 Year Old will retail for around US$110 for a one-litre bottle, while the Madeira Cask 21 Year Old will cost around US$195 for a 700ml bottle.
Both expressions are bottled at 40% abv.
The new Madeira cask whiskies are available globally as permanent additions to Aberfeldy's travel retail stable, which includes existing 12-, 18- and 21-year-old single malts.