In the second of a quarterly series, chief engineer Dave Broom continues his examination of seasonal drinking with a look at summer whiskies.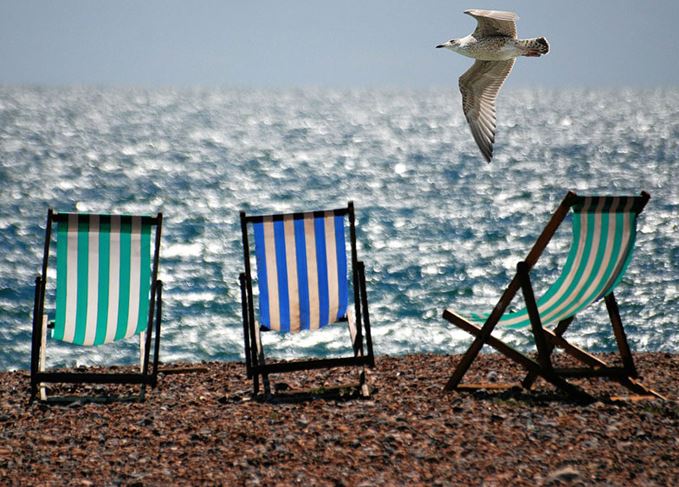 Although as I write this a southwesterly is splattering the windows with salt and rain it is, allegedly, summer. With this change of season comes another shift in our whisky drinking calendar and a new range of whiskies begins to ease itself into our lives.
Thinking about whisky in a seasonal way – either the dram itself, or a serve which matches the nature of the season – is one way of gaining a deeper appreciation of the flavours in your glass. There may be summer whiskies here, or summer serves, which you have never tried before.
Those of you with long memories may recall that spring whiskies were about crispness and delicacy, of an awakening of aroma, all green grass, blossom, and apples. What, then, typifies a summer whisky? For me, this is a dram that is more heady and soft. Summer's colours are yellow and gold, reflecting the ripening of the corn, the brightness of the sun, the sand of a beach. It is a season which requires whiskies that are open-hearted and generous.
Spring whiskies carry a racy acidity like the last cool breezes of winter reluctantly passing; they have a direct energy and restless vibrancy. Summer whiskies, on the other hand, have a more relaxed take on things. They are mañana whiskies, ones you can sip a little more slowly, ones that make you content and relaxed. They share a softness and a sweeter nature.
There are fruits here as well, but rather than the sharp, green character of spring, now we are diving into a more luscious basket – peaches and nectarines, passion fruit and mango. There are notes which remind you of sun tan lotion, hot gorse and vanilla ice cream. In other words, American oak casks play an important role. The acidity is now lower, the texture is fleshier, mouth-coating and low in tannin. They are outdoor whiskies.
Think also of how each season is like part of a day. Spring whiskies are ideal sharpeners – lunchtime or aperitif drams. Summer whiskies are those which you sip in the afternoon or on long summer evenings as the sun begins to set.
They are, in a word, chilled – and that's not a bad way to drink them either. They have the fleshiness to be able to be sipped neat or with water, but try the thicker, more full-bodied examples either frozen or chilled. Freezing will kill the aroma certainly, but it amplifies the texture, making it silkier and more sensual.
Hold the whisky in your mouth and let the heat slowly melt the liquid, releasing the aromas. If that's too extreme, pop a bottle in the fridge and serve the dram to your friends, blind, in a wine glass – a Champagne flute is even more effective. After the second sip someone will ask what it is they are drinking.
'Whisky.'
'But I don't like whisky,' they'll retort.
'You do now,' you'll say, adding a cube of ice to their glass.
Don't be scared to play with temperature. Whisky is not a fragile beast – it can take it. If the occasion and the temperature demand a cooling drink, then get the whisky – either on its own, or in a highball or cocktail – to that temperature.

A summer selection
Here are some whiskies that fit the bill. This is not a comprehensive list, just some that will tune your mind – and palate – in.
Glenmorangie Original – all passion fruit, vanilla and light citrus. A dram that sits in the sunshine beckoning you to join it.
Balvenie offers up the drowsiness of bees and honey at all stages, as does the ridiculously overlooked, and equally honey-rich Aberfeldy and Dalwhinnie.
If it's succulent fruit you want, then head north to Scapa, while if you are wanting just a little more richness, try Craigellachie 13-year-old, or the waxy, unctuous nature of Clynelish.
Images of ripening fruit, summer flowers, and hot sand in your head? Then head for Bruichladdich Classic. If you wish to push the boat out and treat your guests, then look for the rare (and expensive) tropical fruit characters in the remarkable Tomintoul Five Decades, older Tomatin and older (25 years-plus) Bowmores.
As they are lighter in character and usually aged in first fill American oak, grain whiskies are a perfect summer fit. Can there be a more appropriate whisky for summer than something called Hedonism (from Compass Box)? Blends such as Buchanan's, Antiquary 12, Ballantine's 12, Johnnie Walker Gold and Great King Street Artist's Blend also fit the bill perfectly.
Later this week: Martine Nouet shares some of her favourite whisky and food pairings for summer, and Ryan Chetiyawardana creates a collection of summer cocktails that can be replicated at home.