Bowmore has released a 19-year-old single malt matured entirely in first-fill French oak barriques as an Amazon exclusive.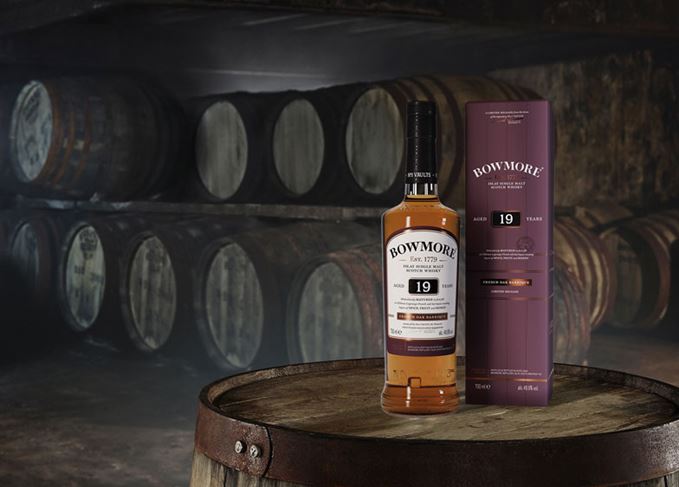 The limited edition expression is a first for Bowmore, having been matured solely in ex-Chateau Lagrange French oak casks for a full 19 years in the Islay distillery's No.1 Vaults.
Bottled at 48.9% abv, the whisky is described as having 'aromas of candied apple, honey and Bowmore's signature light peat smoke, developing into rich toffee, wild honey and exotic spices on the palate'.
David Turner, Bowmore distillery manager, said: 'This unique new expression has been patiently aged for 19 years in French oak barriques to impart a richness of flavour that perfectly marries with the gentle peat that has made Bowmore so famous.
'It's the first time we've offered a whisky of this age and maturation, we know everyone who buys a bottle will be rewarded with a liquid of exceptional flavour and character.'
Just 4,500 bottles of Bowmore 19 Year Old have been released across the UK, Germany, Spain, Italy, France and Japan, through Amazon.com for around £129 for a 700ml bottle.
In 2017 Bowmore released a 26 Year Old French Oak Barrique expression, matured in both ex-Bourbon barrels and wine barriques, as part of its Vintner's Trilogy.