Dublin's Teeling distillery has released a single pot still whiskey as its first commercial bottling since opening in 2015.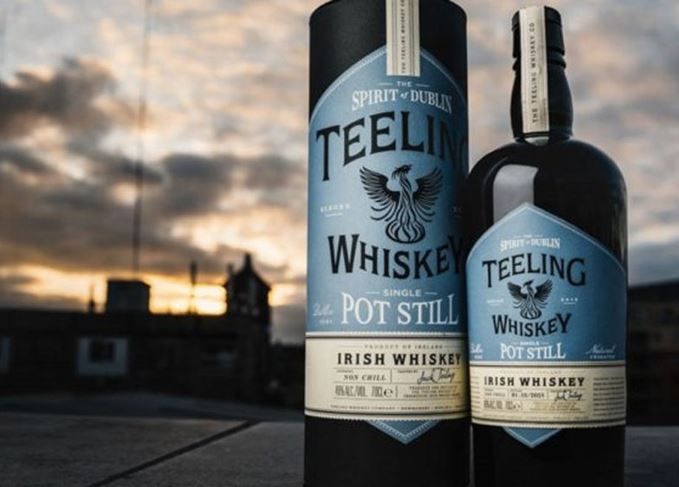 Teeling Single Pot Still Whiskey is also the first Dublin-distilled Irish whiskey to be released for almost 50 years.
Distilled in 2015 from a mash of 50% malted barley and 50% unmalted barley, the whiskey has been matured in a combination of virgin oak, ex-Bourbon and ex-wine casks, and bottled at 46% abv.
Just 6,000 bottles of Batch 1 have been released exclusively in Ireland and at the Teeling distillery gift shop for €55 per bottle.
Jack Teeling, founder and managing director of Teeling Whiskey, said: 'When the Teeling Whiskey Company was formed in 2012, my vision was to revive Irish whiskey distilling in Dublin and put our capital city back at the top table of whiskey producing areas in the world.
'While we have achieved a lot over the subsequent six years, the release of our own Dublin-distilled whiskey completes the revival of the craft of distilling in Dublin and hopefully draws us into a new renaissance for not only Teeling Whiskey but Dublin distilled Irish whiskey as a whole.
'We look forward to helping drive a new golden era for Dublin and Irish whiskey.'
The first 100 bottles of Teeling Single Pot Still were auctioned in September in aid of local Dublin charities, with bottle number one selling for £10,000 – breaking the world record for the most expensive whiskey sold from a new distillery.