The rules on how to make pot still Irish whiskey should be changed because they are too tightly drawn and have no historical precedent, according to Blackwater distillery CEO Peter Mulryan.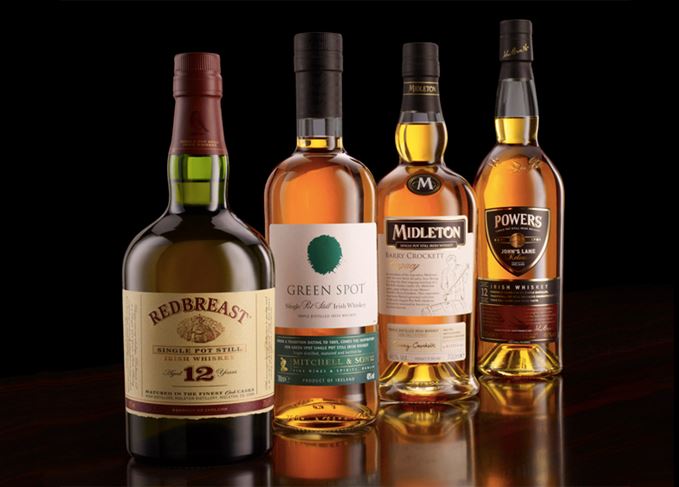 The technical file, which legally outlines the production process and was accepted by the EU in 2014, dictates that pot still Irish whiskey should contain at least 30% each of malted and unmalted barley, plus up to 5% of other cereals, such as oats and rye.
But Mulryan said he had been unable to find any historical mash bill in Ireland that complied with the rules, with distillers in the early 20th century incorporating up to 20% of other grains alongside malted and unmalted barley.
He claimed the definition was pushed through by the industry's dominant player, Jameson owner Irish Distillers, to protect its single pot still whiskeys, including Redbreast and Green Spot, and to prevent future pot still Irish whiskeys from deviating too far from their recipes.
Mulryan also criticised the lack of independent oversight during the finalisation of the technical file, which was part of Irish whiskey's GI (geographical indication) application to the European Union in 2014.
'There were too many vested interests,' he said. 'There was only one producer [of pot still] at that time – Irish Distillers – and they were making it for everyone else around the table.'
Now Mulryan wants to see if other distillers in Ireland will support a change to the technical file, allowing more flexibility in pot still whiskey mash bills.

Other grains: Peter Mulryan says pot still Irish whiskey was more diverse in the past

'We won't get it through the Irish Whiskey Association,' he said. 'So the only way I can do this is by going public.
'We're in a position now to produce these mash bills which would not be compliant, but we will not succeed on our own. The only way it will work is if, as a group, we go to the Department of Agriculture and then to Europe.'
Mulryan now plans to hold tastings of new make spirit produced at Blackwater distillery using non-compliant mash bills, which he said were 'very, very different' to modern pot still. 'We want people to engage with the liquid,' he said.
William Lavelle, head of the Irish Whiskey Association, said: 'The Irish whiskey technical file secured its ongoing legal protection and preserved the provenance behind Irish whiskey and its status as a premium beverage to be enjoyed by generations to come across the world.'
He acknowledged that defining Irish whiskey and its styles had been 'a difficult process', but insisted: 'The technical file allows for significant innovation in the production of Irish whiskey.
'This is leading to an exciting diversity of new products and expressions in the Irish whiskey category.'
Irish Distillers declined to comment.
Further reading: Read Richard Woodard's in-depth exploration of the issue.