Orkney distillery Highland Park has announced the release of Highland Park Twisted Tattoo, a 16-year-old single malt part-matured in Rioja-seasoned wine casks.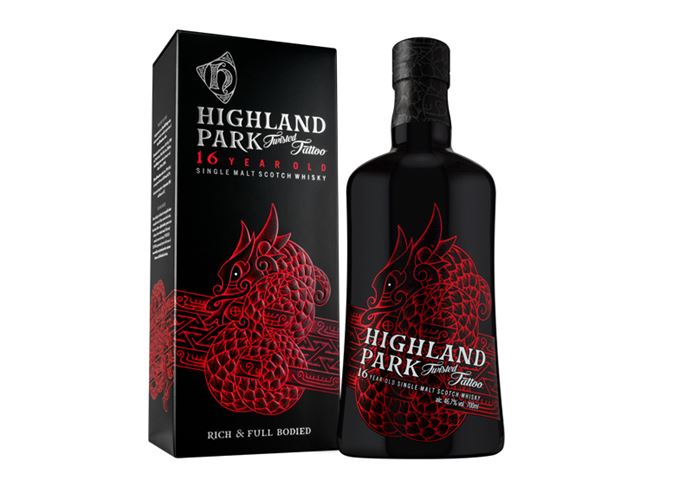 The 'rich and full-bodied' single malt, with 'notes of light heather peat and soft red fruits', is said to have been inspired by the Viking legend of the Midgard Serpent, which twisted around the Earth to bite its own tail.
The expression combines whiskies matured in casks seasoned with Rioja wine and in first-fill ex-Bourbon casks.
Highland Park has joined forces with Skin & Bone, a studio run by Danish tattoo artist Colin Dale, to create the design featured on Twisted Tattoo's packaging.
Dale specialises in dot-work tattooing, a freestyle, non-electric technique, and has helped to resurrect the ancient tattooing methods of the Nordic, Native American and Inuit cultures.
'For us, Colin Dale was an ideal choice as a creative partner,' said Jason Craig, Highland Park global brand director. 'He is the perfect example of a modern-day Viking soul, and our partnership shows off the similarities between our crafts.
'Tattoos are emotionally important and tell stories on the skin, much like our whisky tells the tales of our Orkney islands' ancestry. Both arts can be traced back hundreds of years, with the traditional skills still playing a key role in the tattooing and whisky-making processes today.'
Bottled at 46.7%, Highland Park Twisted Tattoo will be sold in 70cl and 75cl bottles, depending on country. In the UK, it is available exclusively from The Whisky Shop, priced at £80 a bottle, from today (25 March), when it is also available in most global markets.
Twisted Tattoo will be sold in the US from July, with an RRP of US$100 per bottle.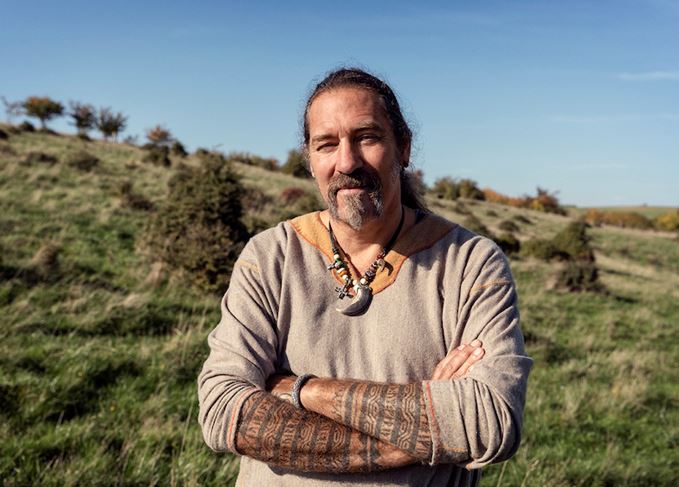 Ancient art: Colin Dale has helped revive historic tattooing techniques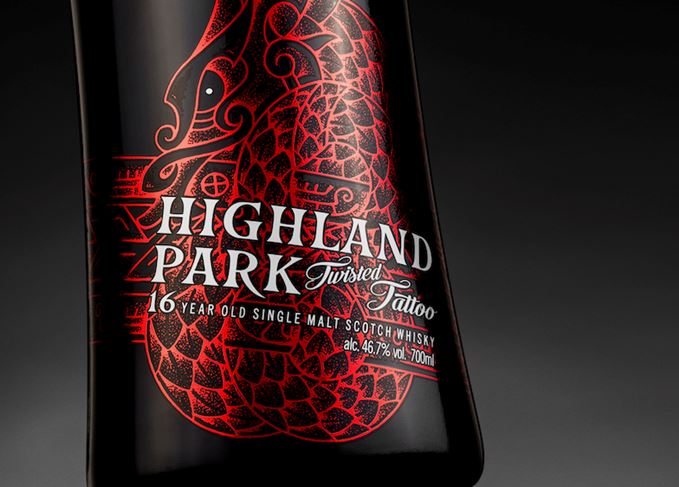 Serpent spirit: Twisted Tattoo's design is inspired by the Viking legend of Midgard
This article contains affiliate links, which means we may earn a small commission if a reader clicks through and makes a purchase. All our journalism is independent and is in no way influenced by any advertiser or commercial initiative.