That a growing number of women are curious about joining the whisky industry became obvious to Annabel Thomas, CEO and founder of Ncn'ean, the moment she offered two female internships at her distillery in the far-flung Morvern peninsula on the west coast of Scotland.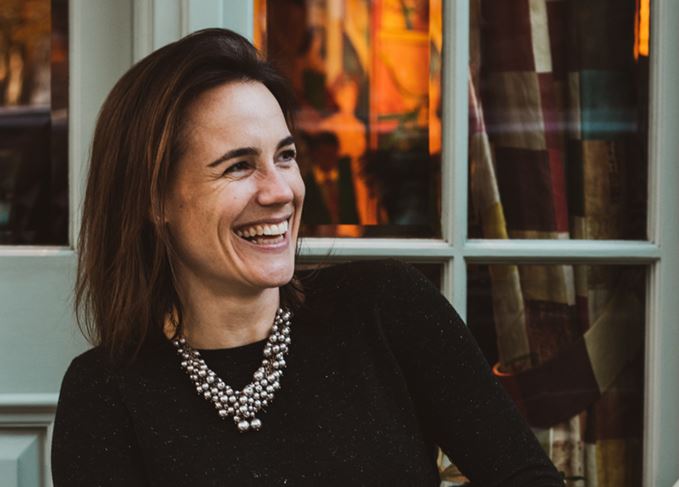 There are plenty of women already working in the whisky industry, although not always visible, and in certain areas it is a more balanced sector than some others out there. If you read the Diageo report on its Scottish operations there is a 30:70 split between their female and male employees. But 30% isn't brilliant – so what can be done to encourage more women to consider a career in Scotch whisky?
I think there are two separate but related issues to address. There is the perception of what such jobs involve, and there is the much broader impression of whisky among many female consumers, who for some reason feel that 'it isn't a drink for me'. One issue is more about the process of recruitment and the other is really about brands and how they're marketed.
When it comes to whether women feel they should drink whisky, I believe there's loads that can be done, and I don't think everyone is yet doing a good enough job on this. It's something that permeates everything from the way whisky is talked about and the stories told of it, to the barriers that make it difficult to understand, and the images that are used to promote it.
To some extent I accept there can be something of a default response with women saying: 'I don't like whisky', and then admitting that they've never tried it. But I suspect many women don't like neat spirits full stop, because they find them too strong, and yet there's a lot of marketing imagery that reinforces the idea that Scotch should be drunk in its raw, undiluted state. So maybe women are really saying: 'I don't like neat whisky and I'm not sure I am allowed to drink it any other way.'
The trouble is, we've had so many years of: 'God, you mustn't even add water to it.' You also can't overestimate the impact of throwaway lines embedded in our culture, such as: 'Drink this – it'll put hairs on your chest.'

Modern message: Whisky can be enjoyed in a number of different ways besides 'neat'

The industry is getting much better about this, but I think there is still a long way to go to break down the 'rules' around drinking whisky and the fear of ordering the 'wrong thing' in a bar. The message that it's perfectly okay to have it with ice, or long in a Highball or as a cocktail still hasn't quite got through.
At the same time, it would be great to get rid of some of the complex terminology that many people find intimidating. I think men tend to blag it when faced with complexity they don't understand, whereas women are more likely to be put off. There are also lots of women I know who say they like American whiskey, but not Scotch, which is just ridiculous. Maybe it's because Bourbon has a more laid-back image, or perhaps there's a view that all Scotch is peated, which is more of an acquired taste.
With recruitment, the responsibility is clearly with the individual companies and some are better at it than others. From the outside it would seem Diageo is making efforts in the right direction and at least doing a good job in measuring the gender gap. However, I feel the industry needs to be more open about what distilling involves. There is still a perception that it's a very manual job and you need to be able to lift a ton of barley a day to do it; this is obviously not true nowadays.

Diversity milestone: Diageo recently hired its first female coopering apprentices

The decision we took at Ncn'ean to offer female internships stemmed partly from the reaction I got as a female founder and CEO in the industry with people asking me things like: 'Do you even drink whisky?' Which is pretty ridiculous. We're a small company in a very remote part of Scotland and there is a limit to what we can do. By offering two internships, we thought we'd be delighted if we got 30 or 40 applications. I honestly had no idea it would be so popular, because in the end we received more than 140. There is clearly a real demand among women that we tapped into, and if other companies could do the same that would be amazing.
What has been so interesting is that many of the applicants expressed the same concerns that we're trying to address; namely, that women are unsure about working in whisky, and really appreciate the chance to come and try it out.
I think women can work well in all aspects of the whisky industry; from marketing and product design to being brand ambassadors, or blenders and distillers, given that they often have great noses. There is nothing to hold women back – it's just about putting the suggestion in their minds. And on that note, I think companies should actively put their senior female employees forward to spread the word. Coming to talk to students doing a master's degree in brewing and distilling at Heriot Watt University, or to those considering such a course, would be a good place to start.