Work has officially begun to rebuild Brora distillery, including the refurbishment of its original copper pot stills, after the project gained planning approval last month.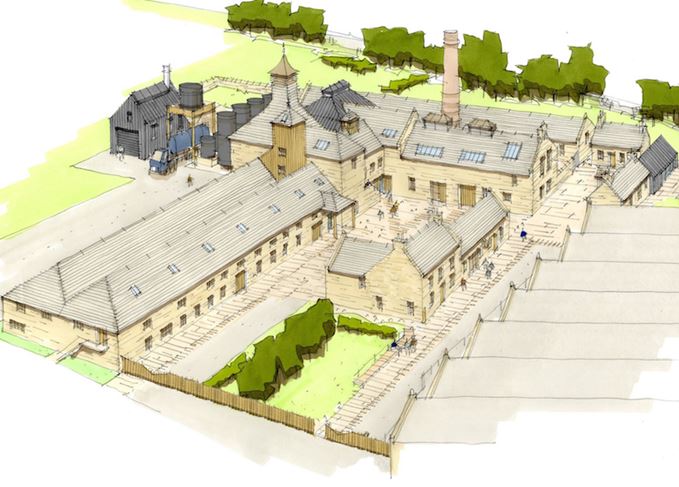 The Highlands distillery, which has lain silent for 35 years since its closure in 1983, is being rebuilt by owner Diageo to bring it back into production.
While many of the distillery's original buildings, which date back to 1819, will remain, Brora's 19th century still house will be demolished and completely rebuilt to provide a structurally sound building to house Brora's two stills.
The original stills meanwhile, which have remained unused and undisturbed at Brora distillery since its closure, have been transported to Diageo Abercrombie coppersmiths in Alloa to be refurbished.
Having been surveyed using ultrasonic technology, the stills were found to be in good working condition, albeit in need of repair.
Jim McEwan, senior chargehand coppersmith, said: 'Abercrombie coppersmiths last worked on these very same stills in the early 1980s before the distillery closed its doors, so it's a great privilege for us to work on them now and to get them ready to produce spirit again.
'They are beautiful stills and they are actually in really good condition, but after 35 years of rest they do need a bit of loving care to get them ready to distil again.'

Restoration project: Brora's original copper pot stills have been taken away for repair

By recycling Brora's original stills, and using detailed records in the Diageo Archive, the company intends to replicate the style of whisky produced at the site prior to its closure.
The restoration of Brora distillery forms part of a £35 million investment that will also see the resurrection of Port Ellen distillery on Islay.
While Highland Council granted planning permission to rebuild Brora in October, Stewart Bowman, Brora distillery project implementation manager, said the transportation of the stills to Abercrombie for refurbishment has been cited as 'another important milestone'.
'Work is now well underway to meticulously restore the distillery buildings back to their former glory, and it is quite an emotional moment to see the stills beginning their journey back to fulltime spirit production,' he said.
Originally built as Clynelish in 1819, the distillery was renamed Brora in the 1970s following the establishment of the new Clynelish distillery next-door.