Jura is to release a pair of 21-year-old single malts, Time and Tide, in homage to the distillery's island provenance.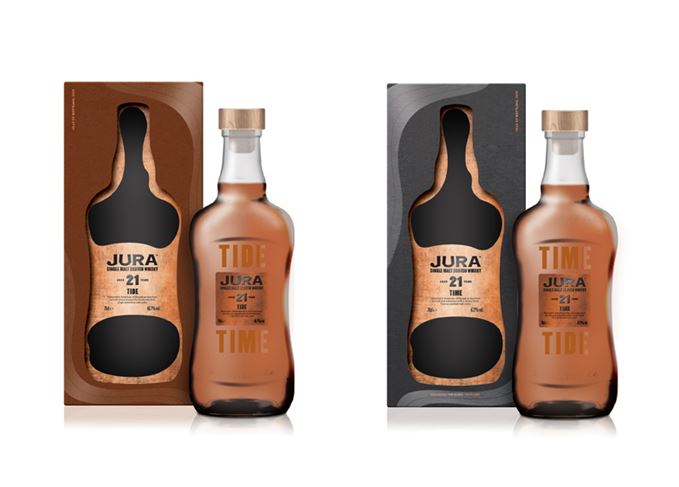 Jura Time has been matured in ex-Bourbon barrels and finished in ex-peated malt casks, before being bottled at 47.2% abv.
The whisky is described as having notes of 'honeyed chocolate and lemon curd' on the nose and 'Turkish Delight' on the palate.
Jura Tide has been bottled at 46.7% abv after being matured in ex-Bourbon barrels and finished in virgin American oak casks.
While Time will be available as a global travel retail exclusive for around £150 from May, Tide will be available to purchase in domestic shops a later date.
The two whiskies will be available in restricted quantities due to the 'limited availability of Jura's older aged maturing inventory'.
The expressions will be produced in small batches, with the bottling year stated on each label, to 'denote the subtle variations in the batches as they are assembled'.
Kirsteen Beeston, global head of brand at Jura, said: 'The new 21-year-old pair, Time and Tide, amplify our island provenance story and capture the irresistible essence of what makes Jura so unique.'
The release of the Time and Tide expressions come a year after Jura overhauled its whisky range, introducing a completely new line-up with a new flavour direction.
Jura also introduced its first global travel retail exclusive range of whiskies in 2017, with expressions focused on Sherry cask maturation.