Compass Box has created a 'sunshine whisky' in collaboration with the London-based winner of its inaugural The Circle bartender programme.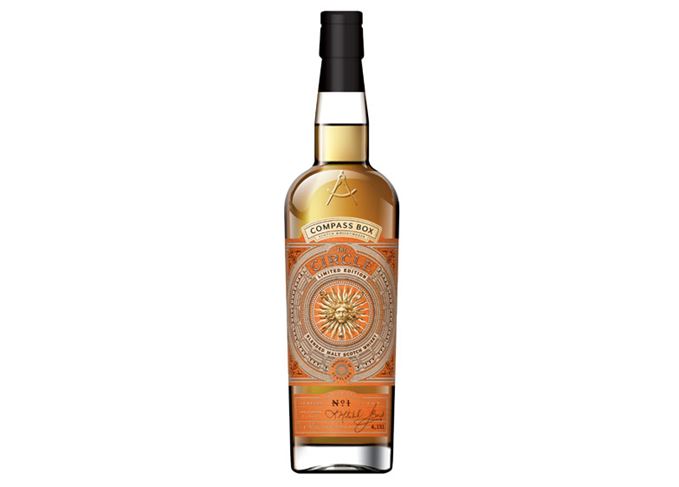 The programme, the first series of which was held in 2018, tasked the 'most inventive' bartenders around the world to 'cross boundaries' in a series of blending, cocktail and design challenges.
The winner, Rosey Mitchell of Three Sheets in London, was invited to work with Compass Box whisky maker John Glaser to create a limited edition blended malt named The Circle.
Glaser said of the competition: 'It is our way of bringing together like-minded creators who love to do things differently. But this isn't about industry experimentation behind closed doors.
'These expert bartenders are set a range of challenges to test their creativity.
'The ultimate winner is then rewarded with the opportunity to create his or her own Compass Box limited edition whisky.'
Mitchell's whisky is based around ex-Bourbon barrel-matured single malt from Tamdhu, with the addition of Sherry cask-matured malt whisky from 'the village of Brora', a lightly-peated malt from Orkney, and a small proportion of a Highland malt blend finished in French oak.
The Circle is bottled at 46% abv and is said to have notes of 'apple, vanilla and malt' with a 'delicate hint of smokiness' on the finish.
Mitchell said she wanted to make an 'approachable whisky to be shared with friends'.
'I wanted something you could share in the daytime, something with brightness.
'It could be served as a vibrant summery Highball in the garden – sunshine whisky. For me, I say enough of the "whisky in dark bars" mentality.'
Just 6,151 bottles of The Circle will be available globally from June, for £120/ $US150 per bottle.